Open Access This article is
freely available
re-usable
Review
Blue-Print Autophagy: Potential for Cancer Treatment
1
Department of Biology and Evolution of Marine Organisms, Stazione Zoologica Anton Dohrn, Villa Comunale, 80121 Napoli, Italy
2
Department of Biology, University of Naples Federico II, Complesso Universitario di Monte Sant'Angelo, Via Cinthia, 80126 Napoli, Italy
3
Bio-Organic Chemistry Unit, Institute of Biomolecular Chemistry-CNR, Via Campi Flegrei 34, Pozzuoli, 80078 Naples, Italy
4
CROM, Istituto Nazionale Tumori "Fondazione G. Pascale", IRCCS, 80131 Napoli, Italy
*
Author to whom correspondence should be addressed.
Academic Editors: Friedemann Honecker and Sergey A. Dyshlovoy
Received: 22 June 2016 / Accepted: 14 July 2016 / Published: 21 July 2016
Abstract
:
The marine environment represents a very rich source of biologically active compounds with pharmacological applications. This is due to its chemical richness, which is claiming considerable attention from the health science communities. In this review we give a general overview on the marine natural products involved in stimulation and inhibition of autophagy (a type of programmed cell death) linked to pharmacological and pathological conditions. Autophagy represents a complex multistep cellular process, wherein a double membrane vesicle (the autophagosome) captures organelles and proteins and delivers them to the lysosome. This natural and destructive mechanism allows the cells to degrade and recycle its cellular components, such as amino acids, monosaccharides, and lipids. Autophagy is an important mechanism used by cells to clear pathogenic organism and deal with stresses. Therefore, it has also been implicated in several diseases, predominantly in cancer. In fact, pharmacological stimulation or inhibition of autophagy have been proposed as approaches to develop new therapeutic treatments of cancers. In conclusion, this blue-print autophagy (so defined because it is induced and/or inhibited by marine natural products) represents a new strategy for the future of biomedicine and of biotechnology in cancer treatment.
Keywords:
autophagy; cancer; marine environment; natural products
1. Introduction to Autophagy
In this review we give a general overview on autophagy, and how this process—induced by marine natural products—represents a new strategy for the future of biomedicine and of biotechnology in cancer treatment.
2. Autophagy and Cancer
Autophagy is a homeostatic, catabolic degradation process whereby cellular proteins and organelles are engulfed by autophagosomes, digested in lysosomes, and recycled to sustain cellular metabolism.
3. Autophagy and Marine Natural Products
Several studies have demonstrated the importance of natural products as sources of new drugs in the last 25 years. Particularly, 47% of anticancer drugs are of natural origin or directly derived from nature, and up to 70% could be considered structurally related to natural compounds [
58
]. The demand and need of new drugs is becoming continuous and important for public health, because of the increase in the incidence of severe diseases such as cancer [
59
,
60
]. This urgent need to discover new drug entities is pushing the researcher to explore the marine environment. In fact, many new interesting compounds, which are commonly referred to as marine natural products, have been discovered in the last few years [
61
]. The chemical diversity of natural compounds from marine organisms could be due to the specific environmental conditions of the sea, such as high pressure and salt content as well as varying pH values. Moreover, the marine environment includes a number of macro and micro-organisms (such as bacteria, cyanobacteria, fungi, algae, microalgae, or small invertebrates), which have developed chemical compounds as special defense strategies to support their survival in diverse, competitive, and hostile habitats [
62
,
63
]. In fact, marine organisms are able to produce a large variety of small molecular substances with specific bioactive characteristics. Not surprisingly, these substances have moved into the focus of cancer research in the past decades. Indeed, marine drugs, such as cytarabin (Ara-C), trabectedin, and eribulin, are used clinically to treat different malignancies including leukemias, lymphomas, soft tissue sarcomas, and breast cancer [
64
,
65
,
66
,
67
,
68
].
In the last decades the research field of marine natural products, aiming to identify potent anti-cancer compounds among the toxins produced by marine organisms as a chemical defense mechanism against their predators, represents a promising field [
69
]. The major bio-products obtained from marine organisms include carotenoids, fatty acids, glycolipids, polysaccharides, and proteins, with potential interest in the treatment and prevention of inflammatory diseases and cancer. Many marine organisms, such as sessile invertebrates lacking physical defense mechanisms, have developed potent toxins as chemical defenses against their predators. The toxins produced by marine organisms display unique chemical and biological features and have promising cytotoxic effects on cancer cells [
70
,
71
]. To date, several of the numerous cytotoxic marine natural products identified have been described as activators of the different types of programmed cell death [
72
,
73
,
74
]. This was not considered a surprising result, taking into account that caspase-mediated apoptosis represents an evolutionary highly conserved process. In fact, from an ecological or evolutionary perspective this process has already been found in basal metazoan phyla such as sponges and cnidarians and even in pre-metazoan phytoplankton [
13
]. Furthermore, apoptosis plays critical roles in the metamorphosis of sea urchins [
75
] and of ascidians [
76
], and is involved in various host/parasite interactions [
77
]. Autophagy protects mussels [
78
] and sea cucumbers [
79
] against various environmental stresses. Autophagy has severe ecological implications in coral bleaching [
80
]. Several studies reported the role of marine natural products as autophagy inhibitors and inducers isolated from several species, such as marine sponges, sea urchins, algae, cyanobacteria, bacteria, and fungi [
81
,
82
,
83
,
84
]. In the following paragraphs we describe the effects of natural products isolated from marine organisms on the autophagy pathways, also discussing their applications in biomedicine and biotechnology.
3.1. Autophagy-Inducers Marine Natural Products
3.2. Autophagy-Inhibitors Marine Natural Products
The chemical structures of the marine autophagy-inducers marine natural products are reported in the
Figure 4
. Manzamine A, a member of the manzamine alkaloids, has been isolated from sponges of the genera
Haliclona
sp.,
Xestospongia
sp., and
Pellina
sp. [
112
,
113
,
114
]. It has been reported to have anti-tumor, insecticidal, antibacterial, anti-malarial, and anti-inflammatory activities [
115
,
116
,
117
,
118
,
119
]. Recent studies showed that manzamine A has activity against pancreatic cancer cells, decreasing cell dissociation, abrogating cell migration, and sensitizing AsPC-1 pancreatic adenocarcinoma cells towards TRAIL induced apoptosis [
120
]. Chemogenomic profiling in the yeast
S. cerevisiae
has been performed, demonstrating that manzamine A is an uncoupler of vacuolar ATPases [
52
]. Manzamine A produced a phenotype very similar to that of the established v-ATPase inhibitor bafilomycin A (toxic macrolide antibiotic derived from
Streptomyces griseus
, inhibitor of autophagosome-lysosome fusion), as revealed by fluorescence microscopy. In pancreatic cancer cells, 10 μM manzamine A affected vacuolar ATPase activity and significantly increased the level of autophagosome marker LC3-II and p62/SQSTM1 as observed by western blot analysis. Combination of manzamine A with bafilomycin A1 did not change the levels of LC3-II when compared to cells treated with bafilomycin A1 alone. These results suggested that this alkaloid could act as a potential inhibitor of autophagy by preventing autophagosome turnover, a promising strategy for the treatment of pancreatic cancer. Since autophagy is essential for pancreatic tumor growth and chemoresistance, targeting this pathway with manzamine A results a promising treatment strategy for pancreatic adenocarcinoma.
The marine γ-hydroxybutenolide terpenoid petrosaspongiolide M has been isolated from a marine sponge,
Petrosaspongia nigra
[
121
]. It has been demonstrated that this marine compound can exert inhibitory effects on autophagy in human macrophage U937 cells by downregulation of Beclin-1 levels, with anti-inflammatory properties in acute and chronic inflammation [
122
]. Eight bafilomycins, A1, B1, D, F, G, H, I, and J, purified from
Streptomyces
spp. from marine environments, are potent inhibitors of autophagy as evidenced by experiments using automated microscopy screening assay, which showed autophagosome accumulation [
123
]. The clasto-lactacystinblactone (LA) or epoxomicin (Epo), two proteinase inhibitors, were recently reported to induce autophagy through inhibition of the PI3K-Akt-mTOR pathway in human retinal pigment epithelial ARPE-19 cells [
124
]. Using the autophagy inhibitor bafilomycin A1, the protective effects of LA or Epo against menadione-induced oxidative injuries in ARPE-19 cells were reverted.
Seaweeds are very rich in polyphenols [
125
], which exert potential antitumor activity [
126
] by inhibiting cancer cell proliferation and metastasis, and promoting tumor regression [
21
]. Recently, the anti-pancreatic cancer potential of polarity-based polyphenol extractions has been defined from three different seaweeds and their potential molecular targets have been identified [
127
]. These polyphenols were ethyl acetate fractions of
Hormophysa triquerta
,
Spatoglossum asperum
, and
Padina tetrastromatica
. On this line, Aravindan et al. [
127
] used a clinically translatable residual pancreatic cancer model to investigate the clinical benefits of seaweed polyphenols in regulating the onset and maintenance of autophagy, particularly in the cells that survive first-line therapy. Human Panc-3.27 and MiaPaCa-2 cells were exposed to these seaweed-derived polyphenols and transcriptional alterations in some autophagy functional regulators (ATG3, ATG5, ATG7, ATG12, LC3A, LC3B, Beclin, Myd88, HMGB1, Rage and TLRs 1–9) were examined by Real Time qPCR. The potential of polyphenols to target ATG3, ATG5, ATG12, LC3A, LC3B, BECN1, and SURIVIN after clinical radiotherapy has been investigated, using a clinically relevant mouse model of residual pancreatic cancer, tissue microarray, and immunohistochemistry procedures. Seaweed polyphenols completely suppressed the transcription of all investigated autophagy regulators in both cell lines. These data suggested that the seaweed-derived polyphenols could serve as effective adjuvants for current pancreatic cells treatments and may inhibit tumor relapse by comprehensively targeting therapy-orchestrated autophagy in residual cells.
4. Conclusions
The marine environment harbors a number of macro- and microorganisms that have developed unique metabolic abilities to ensure their survival in diverse and hostile habitats, resulting in the biosynthesis of an array of secondary metabolites with specific activities. Exploration of the sea biodiversity enables the development of new pharmaceuticals with great benefits for human health. Despite the great number of natural products from the marine environment, very few are able to induce and/or inhibit autophagy (summarized in
Table 1
).
According the data reported in this review, there are no relationships among source species and the isolated molecules, the only exception being alkaloids, which are all derived from sponges (see
Table 1
). There are no relationships among source species and cancer type in which the compounds are involved. The only exception is represented by autophagy-inducers involved in uterine cancer, all deriving from algae. Finally, there is not a common link among the type of compounds and the type of cancer. For example, the autophagy-inducer alkaloids are able to act on neuroblastoma, leukemia, breast and prostate cancer. The same situation exists for the autophagy-inhibitor compounds. Moreover, based on the studies reported in this review, we could not exclude the possibility that some of these marine compounds may be relevant to other cancer types. Further studies will elucidate this point.
In conclusion, we reported several examples demonstrating that "blue-print autophagy" represents a good tool as an adjuvant for current cancer cell treatments as well as inhibiting tumor relapse.
Acknowledgments
Nadia Ruocco has been supported by a Ph.D. (Ph.D. in Biology, University of Naples Federico II) fellowship co-funded by the Stazione Zoologica Anton Dohrn and Bio-Organic Chemistry Unit of the Institute of Biomolecular Chemistry-CNR, Pozzuoli, Naples.
Author Contributions
M.C., N.R. and S.C. conceived and designed the scheme of the review, and wrote the paper.
Conflicts of Interest
The authors declare no conflict of interest.

Figure 1. Schematic diagram of the steps of autophagy. Autophagy begins with the formation of the phagophore (vesicle nucleation step), which leads to the expansion of the phagophore into an autophagosome (vesicle elongation) with the helping of specific proteins. The autophagosome contains some different damaged organelles (shown by different colors), which can fuse with a lysosome (docking and fusion steps) forming an autolysosome.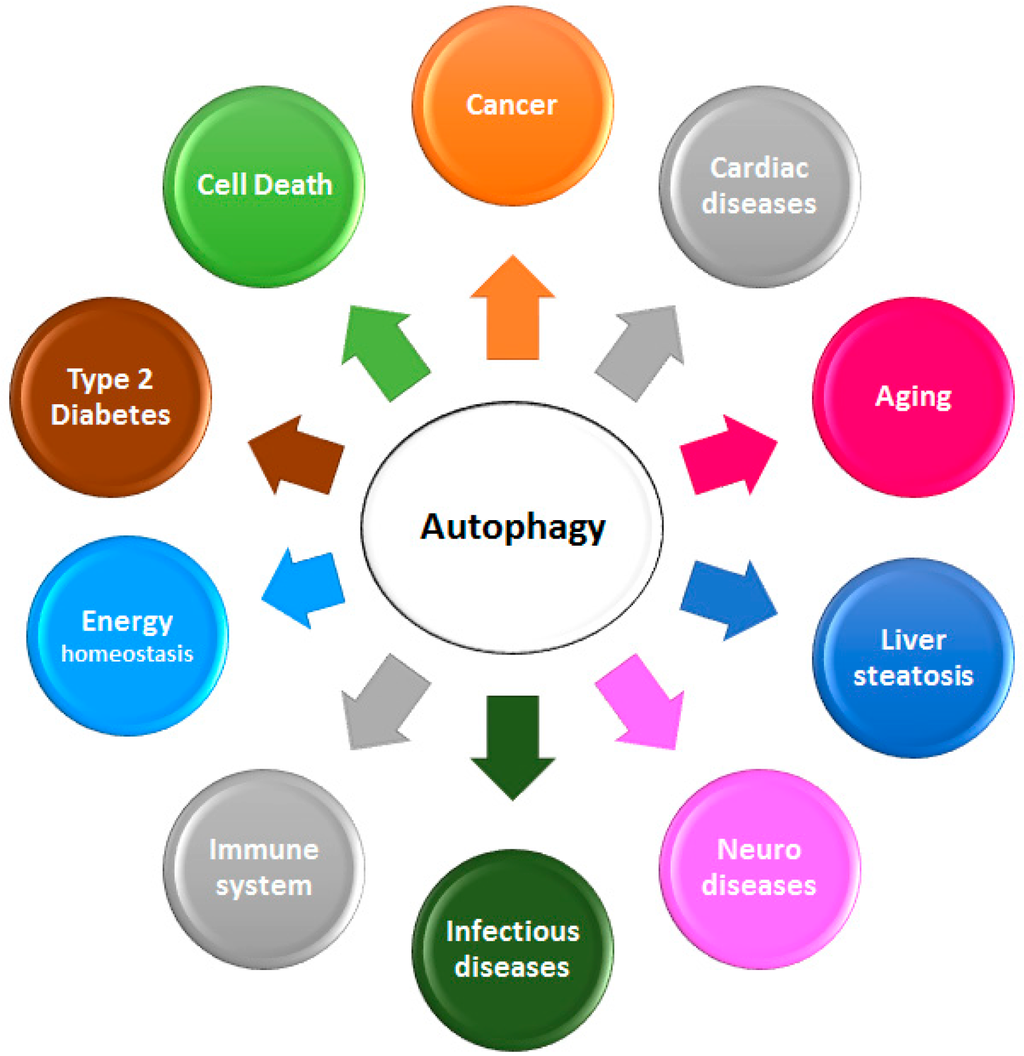 Figure 3. Chemical structure of different autophagy-inducers, natural products from marine organisms.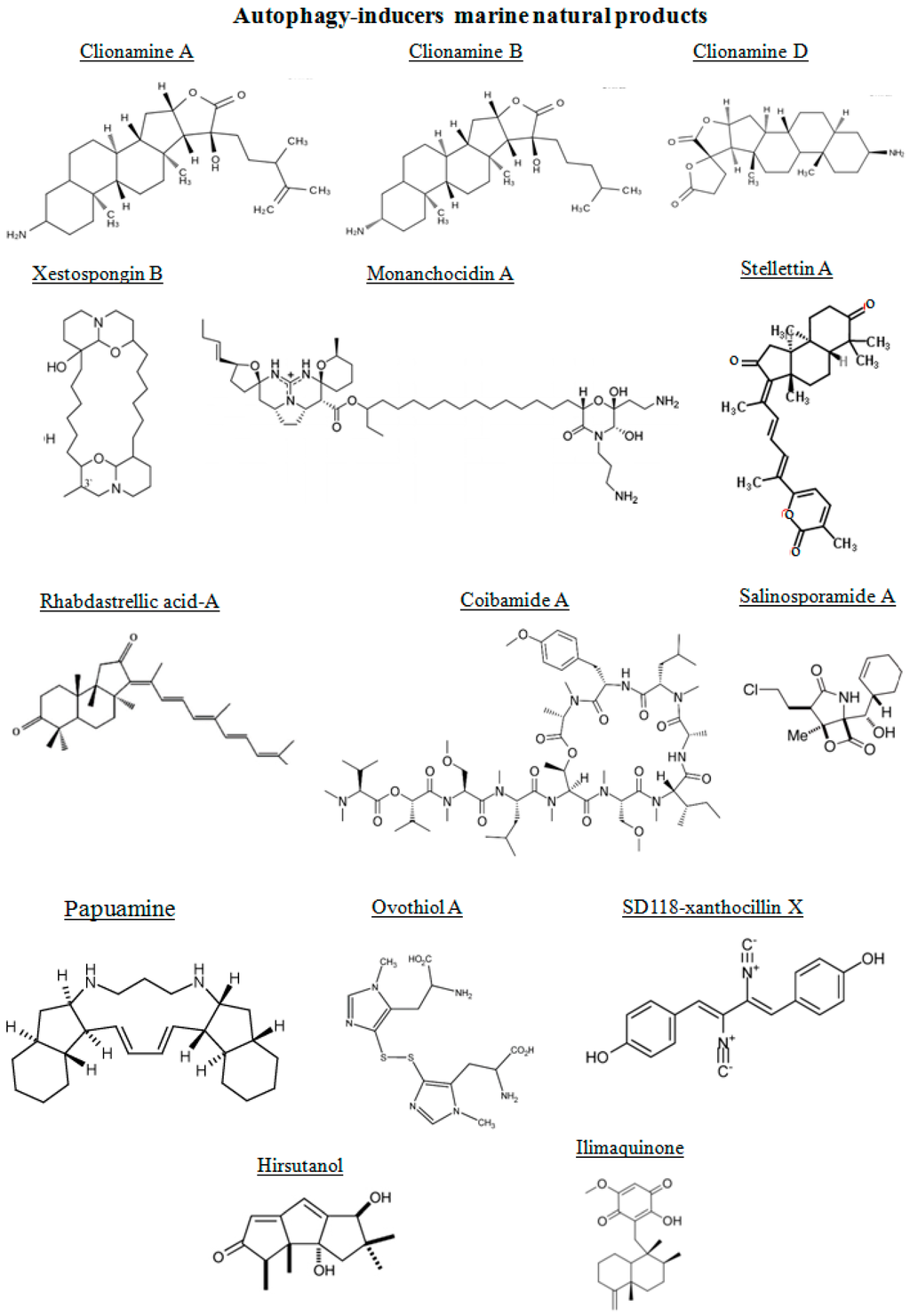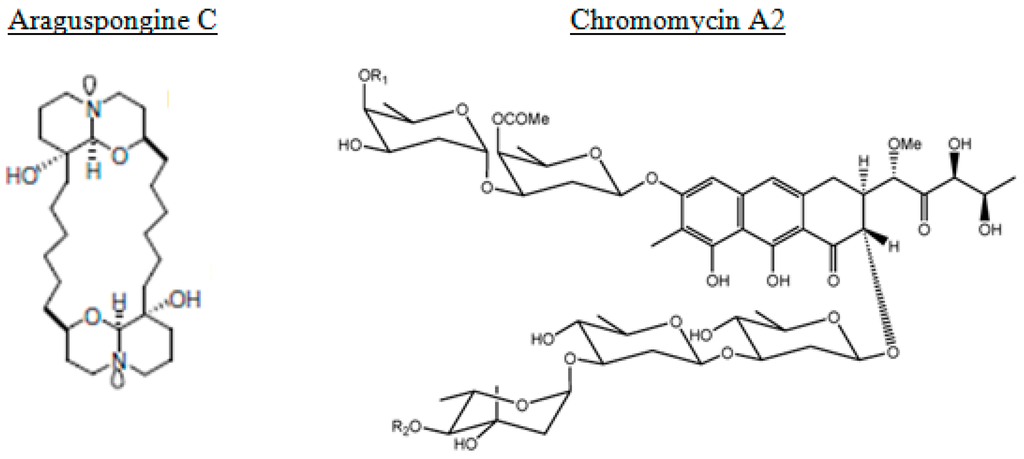 Figure 4. Chemical structure of different autophagy-inhibitors, natural products from marine organisms.

Table 1. Name of compounds, marine organism source, structure, activity as inhibitor or inducer of autophagy, and disease in which they are involved.
Table 1. Name of compounds, marine organism source, structure, activity as inhibitor or inducer of autophagy, and disease in which they are involved.

| Compound | Source | Structure | Autophagy Print | Disease |
| --- | --- | --- | --- | --- |
| Monanchocidin A | sponge | alkaloid | Inducer | Leukemia, Prostate Cancer |
| Clionamines | sponge | aminosteroid | Inducer | Breast cancer |
| Papuamine | sponge | alkaloid | Inducer | Breast cancer |
| Rhabdastrellic acid A | sponge | triterpenoid | Inducer | Lung cancer |
| Stellettin A | sponge | triterpene | Inducer | Melanoma |
| Xestospongin B | sponge | alkaloid | Inducer | Neuroblastoma |
| Araguspongine C | sponge | alkaloid | Inducer | Breast cancer |
| Ilamaquinone | sponge | quinone | Inducer | Colon cancer |
| Ovothiol A | sea urchin | thiol | Inducer | Liver cancer |
| Hirsutanol | fungus | sesquiterpene | Inducer | Breast cancer |
| Xanthocillin X | fungus | diphenol | Inducer | Liver cancer |
| Salinosporamide A | bacteria | lactone | Inducer | Prostate Cancer |
| Chromomycin A2 | bacteria | polyketide | Inducer | Melanoma |
| Coibamide A | cyanobacterium | cyclopeptide | Inducer | Glioblastoma |
| EPA and DHA | algae | fatty acids | Inducer | Lung cancer |
| Fucoxanthin | algae | carotenoid | Inducer | Uterine Cancer |
| Methanolic extract | algae | phenol | Inducer | Uterine Cancer |
| Manzamine A | sponge | alkaloid | Inhibitor | Pancreatic cancer |
| Petrosaspongiolide | sponge | terpenoid | Inhibitor | Chronic inflammation |
| Bafilomycin | algae | macrolide antibiotic | Inhibitor | Retinal disease |
| Polyphenols | algae | phenol | Inhibitor | Pancreatic cancer |
© 2016 by the authors; licensee MDPI, Basel, Switzerland. This article is an open access article distributed under the terms and conditions of the Creative Commons Attribution (CC-BY) license (http://creativecommons.org/licenses/by/4.0/).