Functional Metabolomics Uncovers Metabolic Alterations Associated to Severe Oxidative Stress in MCF7 Breast Cancer Cells Exposed to Ascididemin
1
Faculty of Medicine, University of Auvergne-UDA, 28 Place Henri Dunant, BP 38, Clermont-Ferrand F-63001, France
2
Comprehensive Cancer Centre Jean Perrin, 58 rue Montalembert, Clermont-Ferrand F-63011, France 
Received: 18 July 2013 / Revised: 26 August 2013 / Accepted: 29 August 2013 / Published: 11 October 2013
Abstract
Marine natural products are a source of promising agents for cancer treatment. However, there is a need to improve the evaluation of their mechanism of action in tumors. Metabolomics of the response to anti-tumor agents is a tool to reveal candidate biomarkers and metabolic targets. We used two-dimensional high-resolution magic angle spinning proton-NMR spectroscopy-based metabolomics to investigate the response of MCF7 breast cancer cells to ascididemin, a marine alkaloid and lead molecule for anti-cancer treatment. Ascididemin induced severe oxidative stress and apoptosis within 48 h of exposure. Thirty-three metabolites were quantified. Metabolic response involved downregulation of glycolysis and the tricarboxylic acid cycle, and phospholipid metabolism alterations. Candidate metabolic biomarkers of the response of breast cancer cells to ascididemin were proposed including citrate, gluconate, polyunsaturated fatty acids, glycerophospho-choline and -ethanolamine. In addition, candidate metabolic targets were identified. Overall, the response to Asc could be related to severe oxidative stress and anti-inflammatory effects.
View Full-Text
►

▼

Figures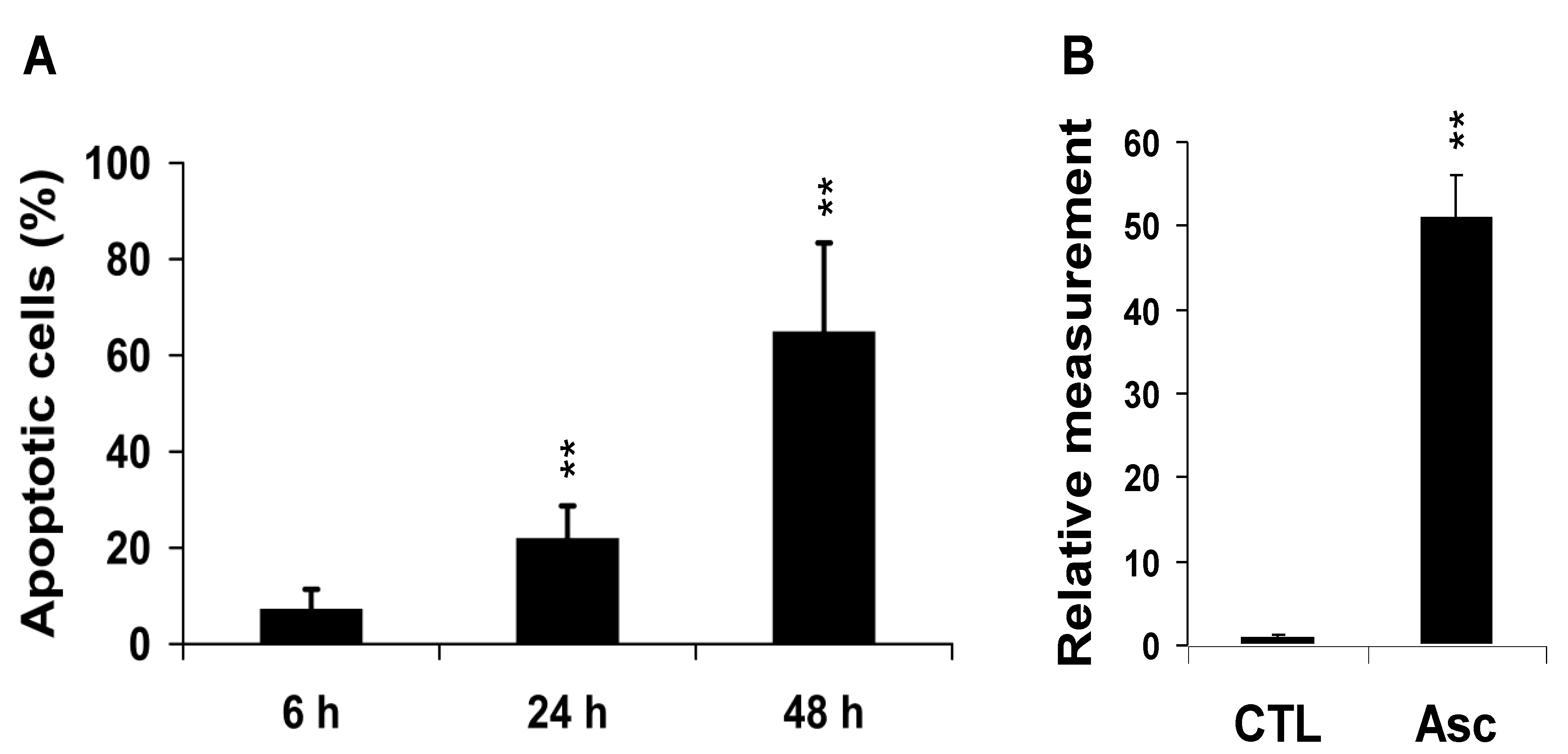 Figure 1
Share & Cite This Article
MDPI and ACS Style
Morvan, D. Functional Metabolomics Uncovers Metabolic Alterations Associated to Severe Oxidative Stress in MCF7 Breast Cancer Cells Exposed to Ascididemin. Mar. Drugs 2013, 11, 3846-3860.
Related Articles
Comments
[Return to top]