Enhanced Antimicrobial Activity of AamAP1-Lysine, a Novel Synthetic Peptide Analog Derived from the Scorpion Venom Peptide AamAP1
1
Department of Pharmaceutical Technology, Faculty of Pharmacy, Jordan University of Science and Technology, P.O. Box 3030, Irbid 22110, Jordan
2
Department of Applied Biological Sciences, Faculty of Science and Arts, Jordan University of Science and Technology, P.O. Box 3030, Irbid 22110, Jordan
3
Department of Medicinal Chemistry, Faculty of Pharmacy, Jordan University of Science and Technology, P.O. Box 3030, Irbid 22110, Jordan
4
Department of Biotechnology and Genetic Engineering, Faculty of Science and Arts, Jordan University of Science and Technology, P.O. Box 3030, Irbid 22110, Jordan
*
Author to whom correspondence should be addressed.
Received: 7 March 2014 / Revised: 9 April 2014 / Accepted: 14 April 2014 / Published: 25 April 2014
Abstract
There is great interest in the development of antimicrobial peptides as a potentially novel class of antimicrobial agents. Several structural determinants are responsible for the antimicrobial and cytolytic activity of antimicrobial peptides. In our study, a new synthetic peptide analog, AamAP1-Lysine from the naturally occurring scorpion venom antimicrobial peptide AamAP1, was designed by modifying the parent peptide in order to increase the positive charge and optimize other physico-chemical parameters involved in antimicrobial activity. AamAP1-Lysine displayed potent antibacterial activity against Gram-positive and Gram-negative bacteria. The minimum inhibitory concentration was in the range of 5 to 15 µM with a 10 fold increase in potency over the parent peptide. The hemolytic and antiproliferative activity of AamAP1-Lysine against eukaryotic mammalian cells was minimal at the concentration range needed to inhibit bacterial growth. The antibacterial mechanism analysis indicated that AamAP1-Lysine is probably inducing bacterial cell death through membrane damage and permeabilization determined by the release of β-galactosidase enzyme from peptide treated
E. coli
cells. DNA binding studies revealed that AamAP1-Lysine caused complete retardation of DNA migration and could display intracellular activities in addition to the membrane permeabilization mode of action reported earlier. In conclusion, AamAP1-Lysine could prove to be a potential candidate for antimicrobial drug development in future studies.
View Full-Text
►

▼

Figures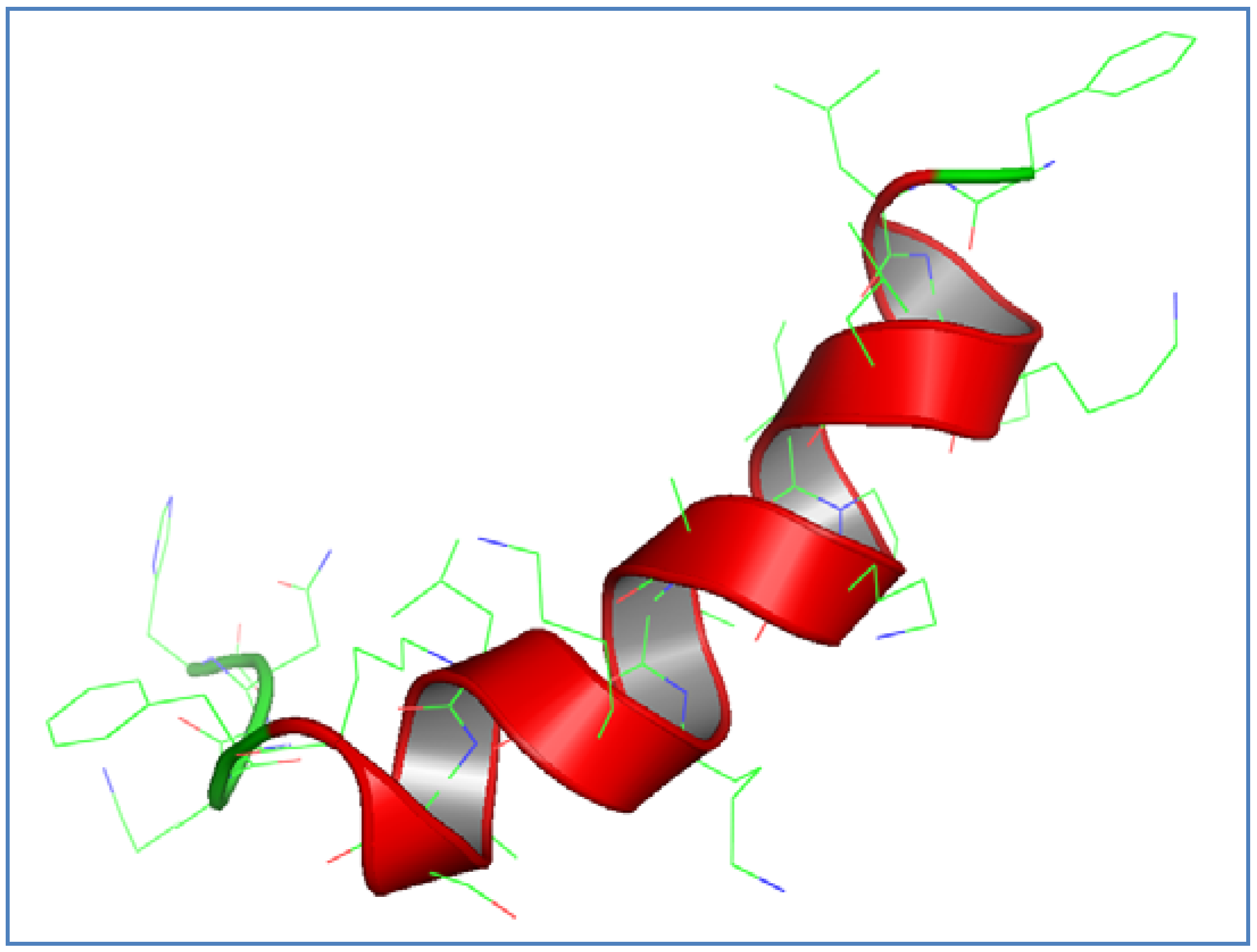 Figure 1
Share & Cite This Article
MDPI and ACS Style
Almaaytah, A.; Tarazi, S.; Abu-Alhaijaa, A.; Altall, Y.; Alshar'i, N.; Bodoor, K.; Al-Balas, Q. Enhanced Antimicrobial Activity of AamAP1-Lysine, a Novel Synthetic Peptide Analog Derived from the Scorpion Venom Peptide AamAP1. Pharmaceuticals 2014, 7, 502-516.
Related Articles
Comments
[Return to top]