Fentanyl and Spiradoline Interactions in a Place-Conditioning Black-White Shuttle-Box
1
Department of Pharmacology/Toxicology, Michigan State University, East Lansing, MI 48824, USA
2
Department of Environmental Quality, State of Michigan, Lansing, MI 48909, USA
3
Department of Biomedical Sciences, College of Osteopathic Medicine, University of New England, 11 Hills Beach Road, Biddeford, ME 04005, USA
*
Author to whom correspondence should be addressed.
Received: 5 November 2010 / Revised: 20 December 2010 / Accepted: 22 December 2010 / Published: 24 December 2010
(This article belongs to the Special Issue
Opioids
)
Abstract
Rats were trained for multiple sessions in a place-conditioning shuttle-box to explore motivational interactions of mu and kappa opioid agonists, specifically fentanyl reward and spiradoline aversion. In Phase 1, groups of rats received various doses of mu or kappa agonists, or placebo, testing for preference or aversion. Group
A
always received saline SC before 15-minute sessions. Group
B
received fentanyl SC (0.003, 0.006, 0.012 mg/kg), Group
C
received low and medium doses of agonists SC, and Group
D
received spiradoline (0.3, 0.6, 1.2 mg/kg) SC during Training Sessions 1-4, rats being restricted to the drug-associated compartment. Rats received saline when restricted to the placebo-associate compartment and on test days with access to both shuttle-box compartments. In Phase 2 of the study, Training Session 5, Combinations of mu and kappa agonists were substituted in Groups
B
,
C
, and
D
. Dose-related preference to fentanyl and aversion to spiradoline occurred during Test Sessions 1-4. During Test Session 5, fentanyl preference in Group
B
was suppressed by spiradoline, rats in Group
C
had a saline-like response to combined agonists, and spiradoline aversion in Group
D
was attenuated by fentanyl. These findings suggest that combined doses of mu and kappa agonists, while additive for antinociception, offset the rewarding and punishing effects of each other.
View Full-Text
►

▼

Figures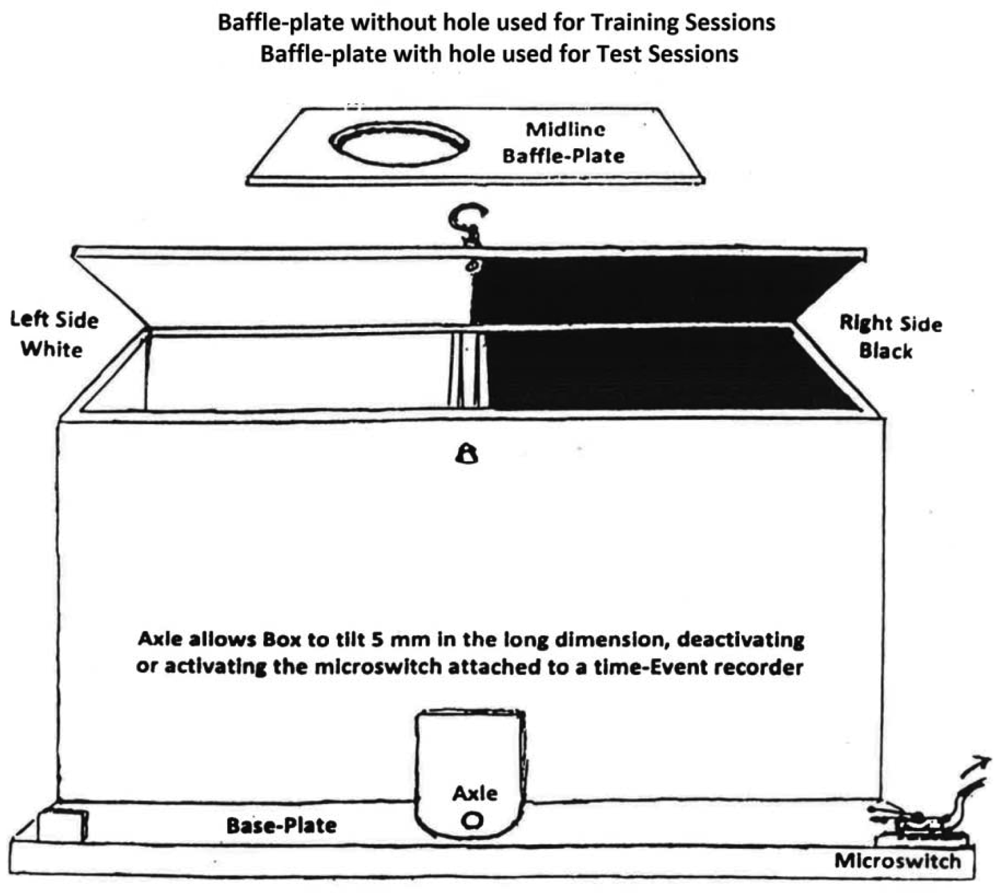 Share & Cite This Article
MDPI and ACS Style
Rech, R.H.; Briggs, S.L.; Mokler, D.J. Fentanyl and Spiradoline Interactions in a Place-Conditioning Black-White Shuttle-Box. Pharmaceuticals 2011, 4, 101-116.
Related Articles
Comments
[Return to top]