Genetic Diversity in Jatropha curcas Populations in the State of Chiapas, Mexico
1
Centro de Biociencias, Universidad Autónoma de Chiapas, Carretera a Puerto Madero Km 2.0, Tapachula, Chiapas 30700, Mexico
2
Posgrado en Ciencias Biológicas, Universidad Nacional Autónoma de México, Av. Ciudad Universitaria 3000, Coyoacán, Distrito Federal 04360, Mexico
3
Centro de Investigaciones en Ecosistemas, Universidad Nacional Autónoma de México, Antigua Carret a Pátzcuaro 8701, Morelia, Michoacán 58190, Mexico
4
Instituto de Ecología, Universidad Nacional Autónoma de México, Ciudad Universitaria, Circuito Exterior s/n, Distrito Federal 04510, Mexico
*
Author to whom correspondence should be addressed.
Received: 15 August 2011 / Revised: 14 October 2011 / Accepted: 21 October 2011 / Published: 28 October 2011
Abstract
Jatropha curcas
L. has become an important source of oil production for biodiesel fuel. Most genetic studies of this plant have been conducted with Asian and African accessions, where low diversity was encountered. There are no studies of this kind focusing in the postulated region of origin. Therefore, five populations of
J. curcas
were studied in the state of Chiapas, Mexico, using amplified fragment length polymorphism (AFLP) markers. One hundred and fifty-two useful markers were obtained: overall polymorphism = 81.18% and overall Nei's genetic diversity (
He
) = 0.192. The most diverse population was the Border population [
He
: 0.245, Shanon's information index (I): 0.378]. A cluster analysis revealed the highest dissimilarity coefficient (0.893) yet to be reported among accessions. An analysis of molecular variance (AMOVA) revealed that the greatest variation is within populations (87.8%), followed by the variation among populations (7.88%). The
PhiST
value (0.121) indicated moderate differentiation between populations. However, a spatial AMOVA (SAMOVA) detected a stronger genetic structure of populations, with a
PhiST
value of 0.176. To understand the fine structure of populations, an analysis of data with Bayesian statistics was conducted with software Structure
©
. The number of genetic populations (K) was five, with mixed ancestry in most individuals (genetic migrants), except in the Soconusco, where there was a tiny fraction of fragments from other populations. In contrast, SAMOVA grouped populations in four units. To corroborate the above findings, we searched for possible genetic barriers, determining as the main barrier that separating the Border from the rest of the populations. The results are discussed based on the possible ancestry of populations.
View Full-Text
►

▼

Figures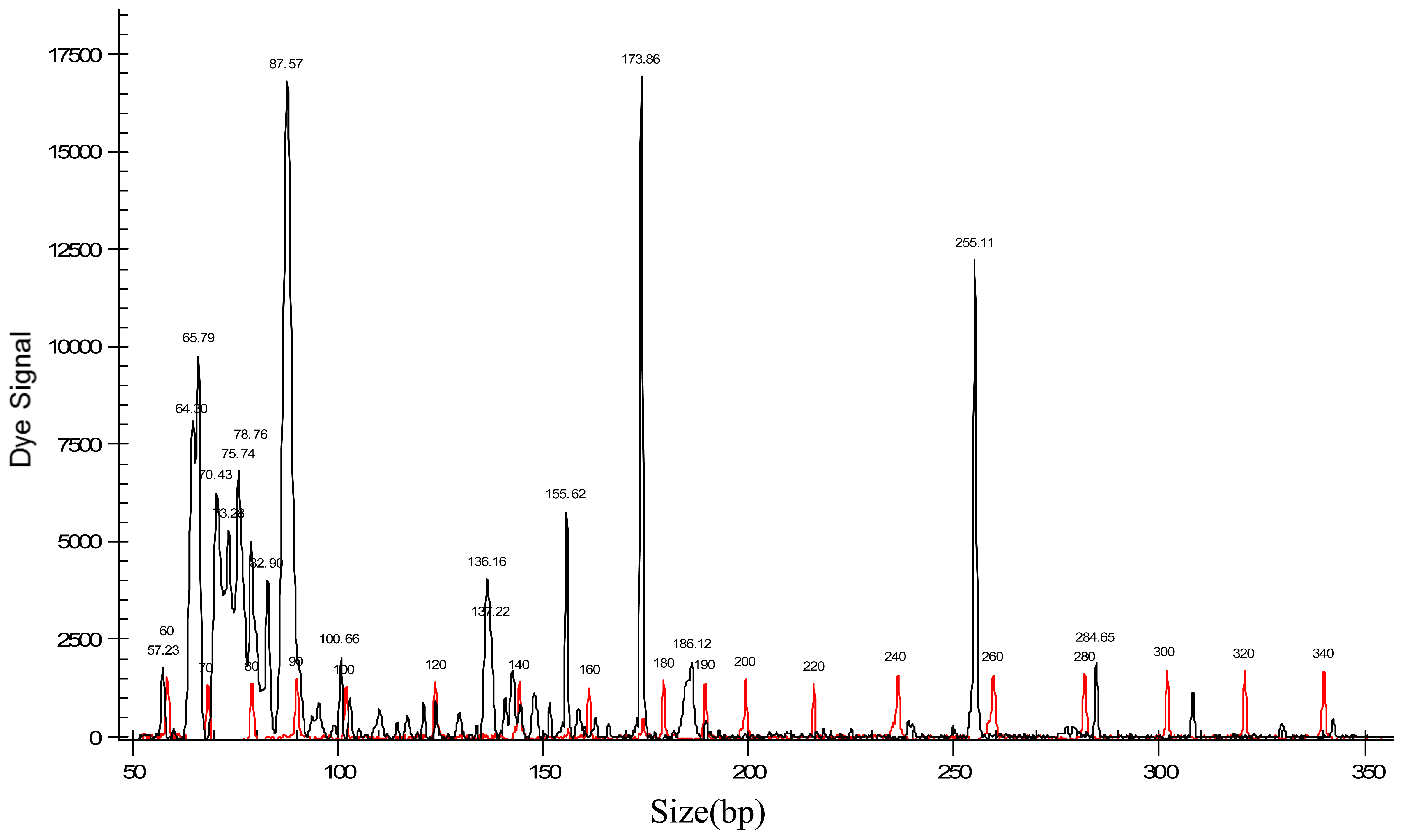 Share & Cite This Article
MDPI and ACS Style
Ovando-Medina, I.; Sánchez-Gutiérrez, A.; Adriano-Anaya, L.; Espinosa-García, F.; Núñez-Farfán, J.; Salvador-Figueroa, M. Genetic Diversity in Jatropha curcas Populations in the State of Chiapas, Mexico. Diversity 2011, 3, 641-659.
Comments
[Return to top]