Substituting Nε-thioacetyl-lysine for Nε-acetyl-lysine in Peptide Substrates as a General Approach to Inhibiting Human NAD+-dependent Protein Deacetylases
Department of Chemistry, University of Akron, 190 E. Buchtel Commons, Akron, OH 44325, USA
*
Author to whom correspondence should be addressed.
Received: 12 November 2007 / Revised: 21 December 2007 / Accepted: 2 January 2008 / Published: 7 January 2008
Abstract
Inhibitors of human NAD
+
-dependent protein deacetylases possess great value for deciphering the biology of these enzymes and as potential therapeutics for metabolic and agerelated diseases and cancer. In the current study, we have experimentally demonstrated that, the potent inhibition we obtained previously for one of these enzymes (i.e. sirtuin type 1 (SIRT1)) by simply replacing N
ε
-thioacetyl-lysine for N
ε
-acetyl-lysine in its peptide substrate, represented a general and efficient strategy to develop potent and selective inhibitors of human NAD
+
-dependent protein deacetylase enzymes. Indeed, by using this simple inhibition strategy, potent (low-micromolar) and selective (≤40-fold) SIRT2 and SIRT3 inhibitors, which were either comparable or superior to currently existing inhibitors, have also been quickly identified in the current study. These inhibitors could be used as chemical biological tools or as lead compounds for further focused structure-activity optimization.
View Full-Text
►

▼

Figures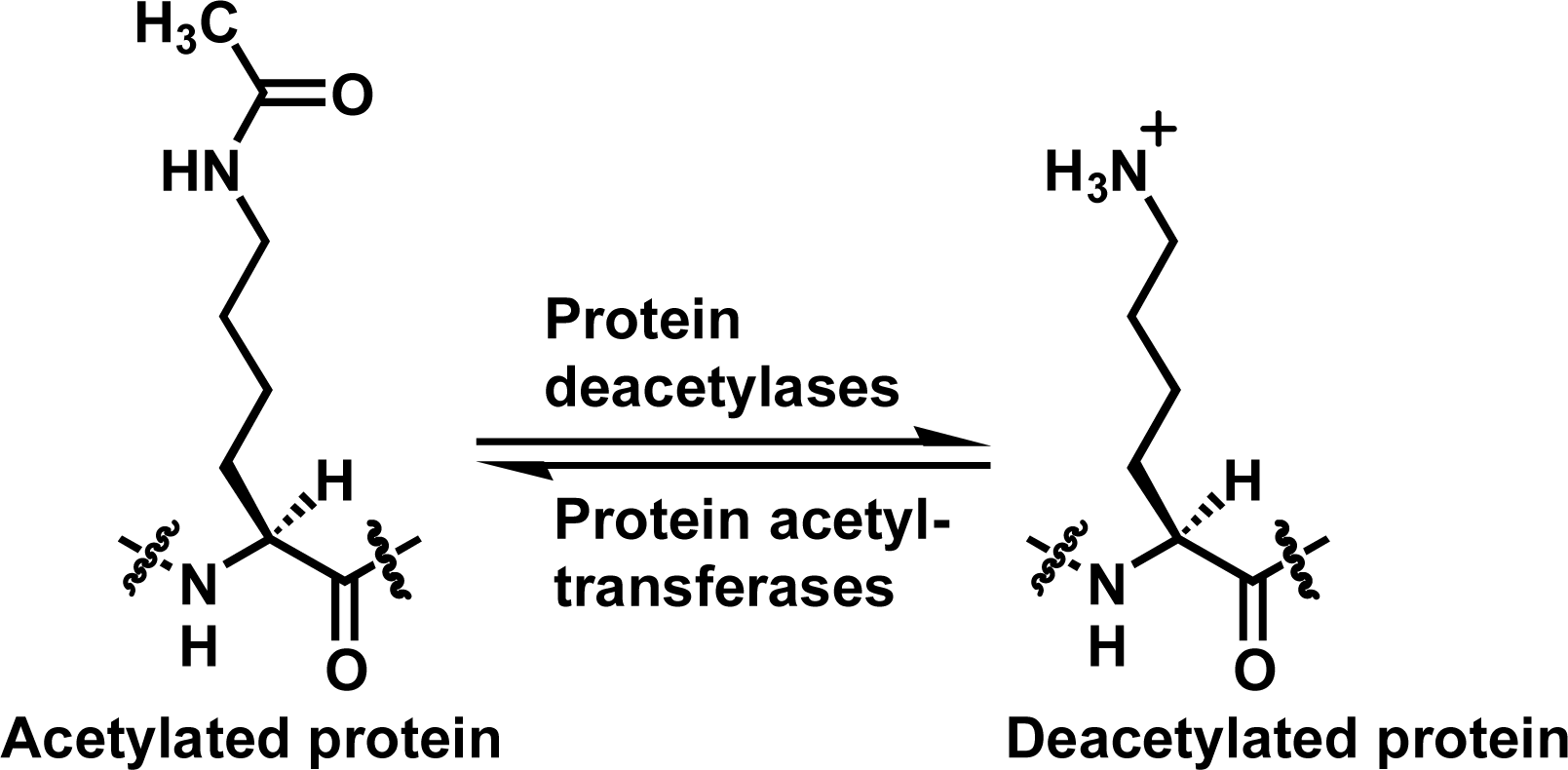 Share & Cite This Article
MDPI and ACS Style
Fatkins, D.G.; Zheng, W. Substituting Nε-thioacetyl-lysine for Nε-acetyl-lysine in Peptide Substrates as a General Approach to Inhibiting Human NAD+-dependent Protein Deacetylases. Int. J. Mol. Sci. 2008, 9, 1-11.
Related Articles
Comments
[Return to top]