Consideration of the Factors Influencing the Specific Rates of Solvolysis of p-Methoxyphenyl Chloroformate
1
Department of Chemistry, Wesley College, 120 N. State Street, Dover, Delaware 19901-3875, USA
2
Department of Chemistry and Biochemistry, Northern Illinois University, DeKalb, Illinois 601152862, USA
*
Authors to whom correspondence should be addressed.
Received: 23 July 2007 / Accepted: 2 August 2007 / Published: 9 August 2007
Abstract
A recent correlations analysis of the specific rates of solvolysis of p-methoxyphenyl chloroformate (1) in 31 solvents using the three-term Grunwald-Winsteinequation led to a sensitivity (h) towards changes in the aromatic ring parameter (I) of0.85 0.15. This value, suggesting an appreciable contribution from the hI term, is incontrast to the h value of 0.35 0.19 that was reported for the parent phenyl chloroformate(2). However, for 1, only two specific rate values were available for the importantfluoroalcohol containing solvents. Values are now reported for 13 additional solvents,12 of which have appreciable fluoroalcohol content. With all 44 solvents considered, it isfound that the solvolytic behavior indicated for 1 now parallels very closely that previouslyreported for 2.
View Full-Text
►

▼

Figures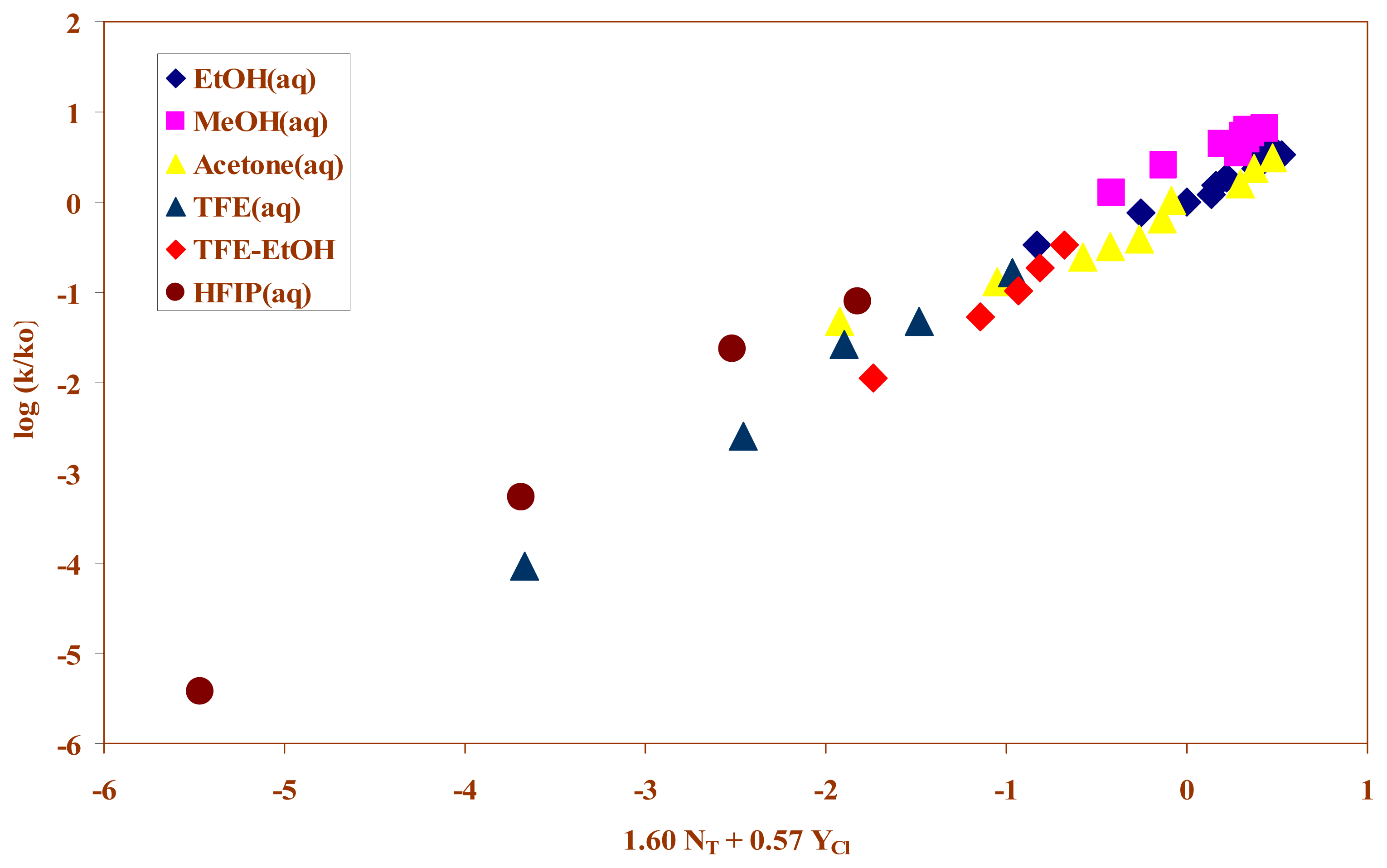 Share & Cite This Article
MDPI and ACS Style
D'Souza, M.J.; Reed, D.; Koyoshi, F.; Kevill, D.N. Consideration of the Factors Influencing the Specific Rates of Solvolysis of p-Methoxyphenyl Chloroformate. Int. J. Mol. Sci. 2007, 8, 788-796.
Related Articles
Comments
[Return to top]