Structural Characteristics and Reactivity Relationships of Nitroaromatic and Nitramine Explosives – A Review of Our Computational Chemistry and Spectroscopic Research
1
USAE ERDC EL, 3909 Halls Ferry Road, Vicksburg, MS, USA
2
SpecPro Contractor, Lancashire, BB3 1NG, UK
3
Computational Center for Molecular Structure and Interactions, Jackson State University, Jackson, MS, USA
4
University of Mississippi Medical Center, Jackson, MS, USA
*
Author to whom correspondence should be addressed.
Received: 14 November 2007 / Revised: 27 November 2007 / Accepted: 30 November 2007 / Published: 13 December 2007
Abstract
Although much has been discovered, discussed and written as to problems ofcontamination by various military unique compounds, particularly by the nitrogen basedenergetics (NOCs), remaining problems dictate further evaluation of actual and potentialrisk to the environment by these energetics and their derivatives and metabolites throughdetermination of their environmental impact—transport, fate and toxicity. This workcomprises an effort to understand structural relationships and degradation mechanisms ofcurrent and emerging explosives, including nitroaromatic; cyclic and cage cyclic nitramine;and a nitrocubane. This review of our computational chemistry and spectroscopic researchdescribes and compares competitive degradation mechanisms by free radical oxidative,reductive and alkali hydrolysis, relating them, when possible, to environmental risk.
View Full-Text
►

▼

Figures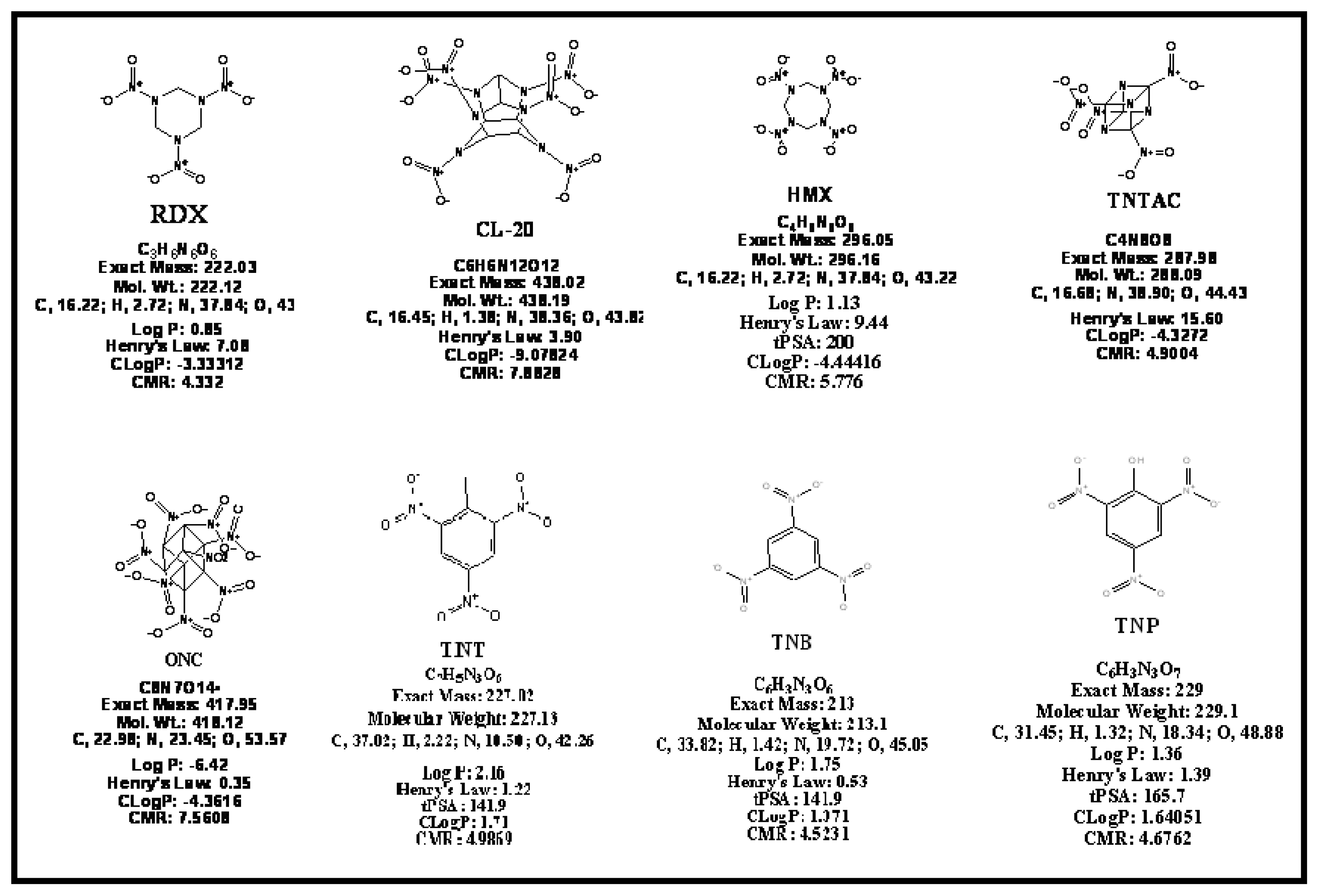 Share & Cite This Article
MDPI and ACS Style
Qasim, M.M.; Moore, B.; Taylor, L.; Gorb, L.; Leszczynski, J.; Honea, P. Structural Characteristics and Reactivity Relationships of Nitroaromatic and Nitramine Explosives – A Review of Our Computational Chemistry and Spectroscopic Research. Int. J. Mol. Sci. 2007, 8, 1234-1264.
Related Articles
Comments
[Return to top]