Self-assembly and Fractal Feature of Chitosan and Its Conjugate with Metal Ions: Cu (II) / Ag (I)
1
College of Life Science and Technology, Jinan University, Guangzhou 510632, P.R. China
2
School of Pharmaceutical Sciences, Southern Medical University, Guangzhou 510515, P.R. China
*
Author to whom correspondence should be addressed.
Received: 10 November 2006 / Accepted: 16 January 2007 / Published: 24 January 2007
Abstract
In this paper, we investigated the self-assembly and fractal feature of chitosan andAg (I), Cu (II)-chitosan due to the theoretical and practical importance of chitosan inbiomedical engineering, biomaterials and environmental sciences etc. The self-assembly andfractal structures of chitosan and Ag (I), Cu (II)-chitosan were observed using atomic forcemicroscope (AFM), and the fractal dimensions of chitosan and Ag (I)-chitosan werecalculated. The results indicate that their fractal dimension is approximate 2 and relates withthe accumulation degree: the fractal dimension decreases with the accumulation degreeincreases. In addition, a new self-assembly strategy was presented to study the lyotropicliquid crystals (LLC) of chitosan and the formation mechanism of LLC was primarilyanalyzed and discussed. All of these results are valuable for the structure/functionrelationship study of chitosan and useful for application in biomedical materials.
View Full-Text
►

▼

Figures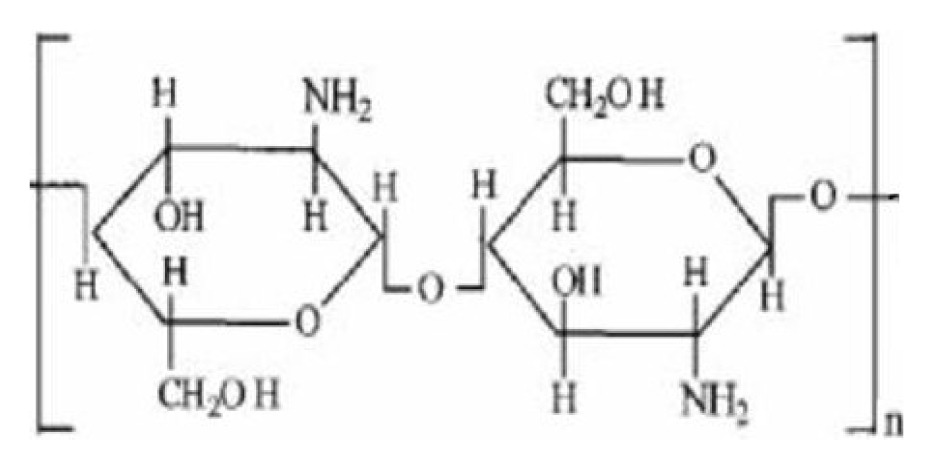 Share & Cite This Article
MDPI and ACS Style
Hu, Y.; Wu, Y.; Cai, J.; Ma, Y.; Wang, B.; Xia, K.; He, X. Self-assembly and Fractal Feature of Chitosan and Its Conjugate with Metal Ions: Cu (II) / Ag (I). Int. J. Mol. Sci. 2007, 8, 1-12.
Related Articles
Comments
[Return to top]