Exploring QSAR of Non-Nucleoside Reverse Transcriptase Inhibitors by Neural Networks: TIBO Derivatives
1
1Département de Chimie, Faculté des Sciences Semlalia BP 2390 Université Cadi Ayyad, Marrakech, Morocco
2
Ecole Nationale Supérieure d'Ingénieurs (E.N.S.I.) I. S. M. R. A., LCMT, UMR CNRS n° 6507, 6 boulevard Maréchal Juin, 14050 Caen Cedex, France
*
Author to whom correspondence should be addressed.
Received: 27 April 2003 / Accepted: 18 September 2003 / Published: 30 January 2004
Abstract
Human Immunodeficiency Virus type 1 (HIV-1) reverse transcriptase is an important target for chemotherapeutic agents against the AIDS disease. 4,5,6,7-Tetrahydro-5-methylimidazo[4,5,1-jk][1,4]benzodiazepin-2(1H)-ones (TIBO) derivatives are potent non-nucleoside reverse transcriptase inhibitors (NNRTIs). In the present work, quantitative structure-activity relationship (QSAR) analysis for a set of 82 TIBO derivatives has been investigated by means of a three-layered neural network (NN). It has been shown that NN can be a potential tool in the investigation of QSAR analysis compared with the models given in the literature. NN gave good statistical results both in fitting and prediction processes (0.861 ≤ r² ≤ 0.928, 0.839 ≤q² ≤ 0.845). The relevant factors controlling the anti-HIV-1 activity of TIBO derivatives have been identified. The results are along the same lines as those of our previous studies on HEPT derivatives and indicate the importance of the hydrophobic parameter in modeling the QSAR for TIBO derivatives.
View Full-Text
►

▼

Figures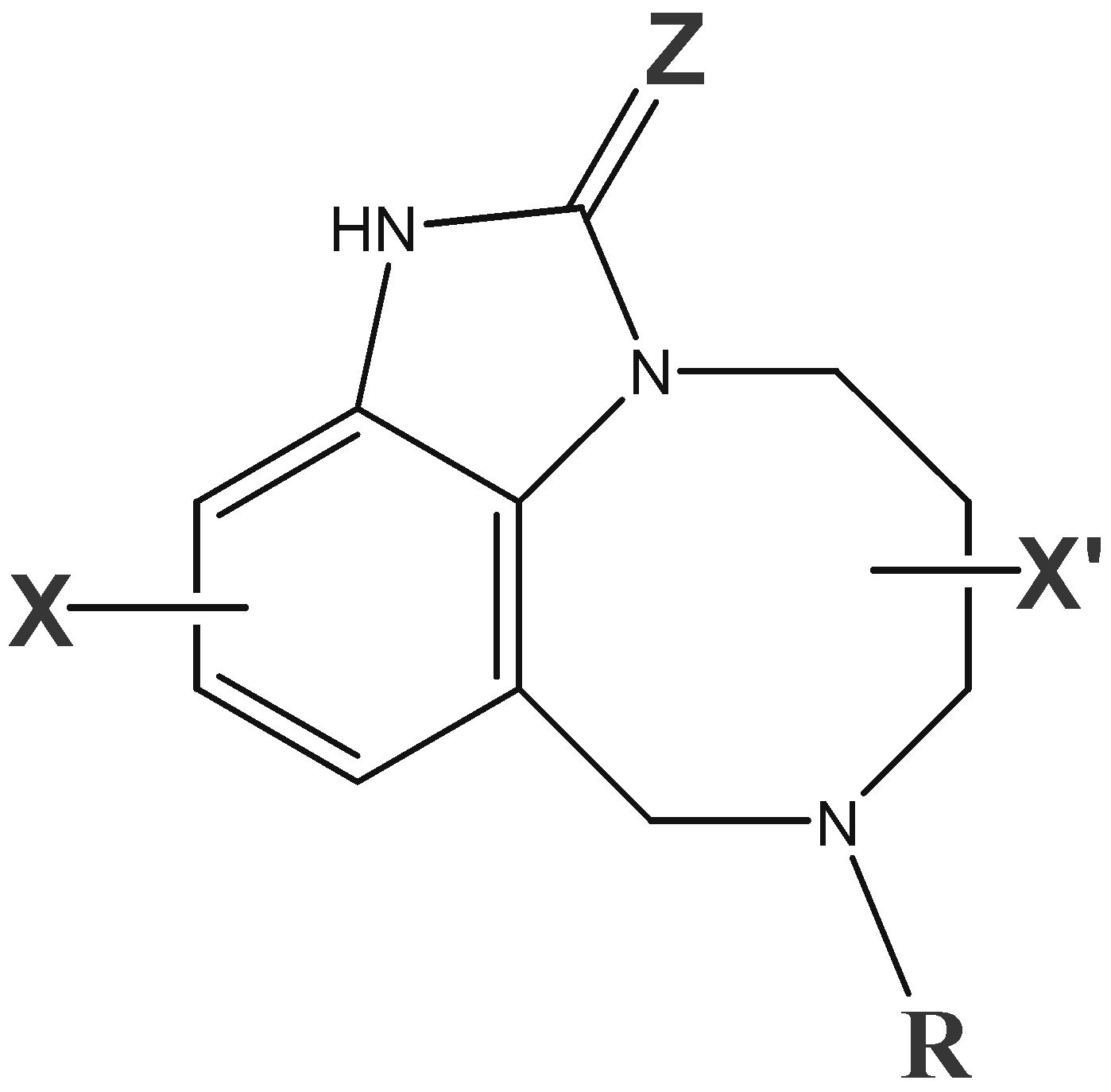 Figure 1
Share & Cite This Article
MDPI and ACS Style
Douali, L.; Villemin, D.; Cherqaoui, D. Exploring QSAR of Non-Nucleoside Reverse Transcriptase Inhibitors by Neural Networks: TIBO Derivatives. Int. J. Mol. Sci. 2004, 5, 48-55.
Related Articles
Comments
[Return to top]