Crystal Structure of the Isocitrate Dehydrogenase 2 from Acinetobacter baumannii (AbIDH2) Reveals a Novel Dimeric Structure with Two Monomeric-IDH-Like Subunits
1
Anhui Provincial Key Laboratory of the Conservation and Exploitation of Biological Resources, College of Life Sciences, Anhui Normal University, Wuhu 241000, China
2
College of Biological and Chemical Engineering, Anhui Polytechnic University, Wuhu 241000, China
*
Author to whom correspondence should be addressed.
Received: 3 March 2018 / Revised: 27 March 2018 / Accepted: 4 April 2018 / Published: 10 April 2018
Abstract
Monomeric isocitrate dehydrogenases (IDHs) have a single polypeptide sizing around 85 kDa. The IDH2 from the opportunistic bacterium
Acinetobacter baumannii
(AbIDH2) with a mass of 83 kDa was formerly recognized as a typical monomeric IDH. However, both size exclusion chromatography and analytical ultracentrifugation analysis indicated that AbIDH2 exists as a homodimer in solution. The crystallographic study of the substrate/coenzyme-free AbIDH2 gave a dimeric structure and each subunit contained a domain I and a domain II. The dimeric assembly is mainly stabilized by hydrophobic interactions (16 hydrogen bonds and 11 salt bridges) from the dimer's interface platform, which centered around the three parallel helices (α4, α12, and α17) and one loop from the domain II. Kinetic analysis showed that the dimeric AbIDH2 showed much lower catalytic efficiency (0.39 μM
−1
·s
−1
) as compared to the typical monomeric IDHs (~15 μM
−1
·s
−1
). Key residues crucial for dimer formation were simultaneously changed to generate the mutant mAbIDH2. The disruption of the hydrophobic forces disassociated the dimeric AbIDH2, making mAbIDH2 a monomeric enzyme. mAbIDH2 sustained specific activity (21.9 ± 2 U/mg) comparable to AbIDH2 (25.4 ± 0.7 U/mg). However, mAbIDH2 proved to be a thermolabile enzyme, indicating that the thermostable dimeric AbIDH2 may have a physiological significance for the growth and pathogenesis of
A
.
baumannii
. Phylogenetic analysis demonstrated the existence of numerous AbIDH2 homologous proteins, thus expanding the monomeric IDH protein family.
View Full-Text
►

▼

Figures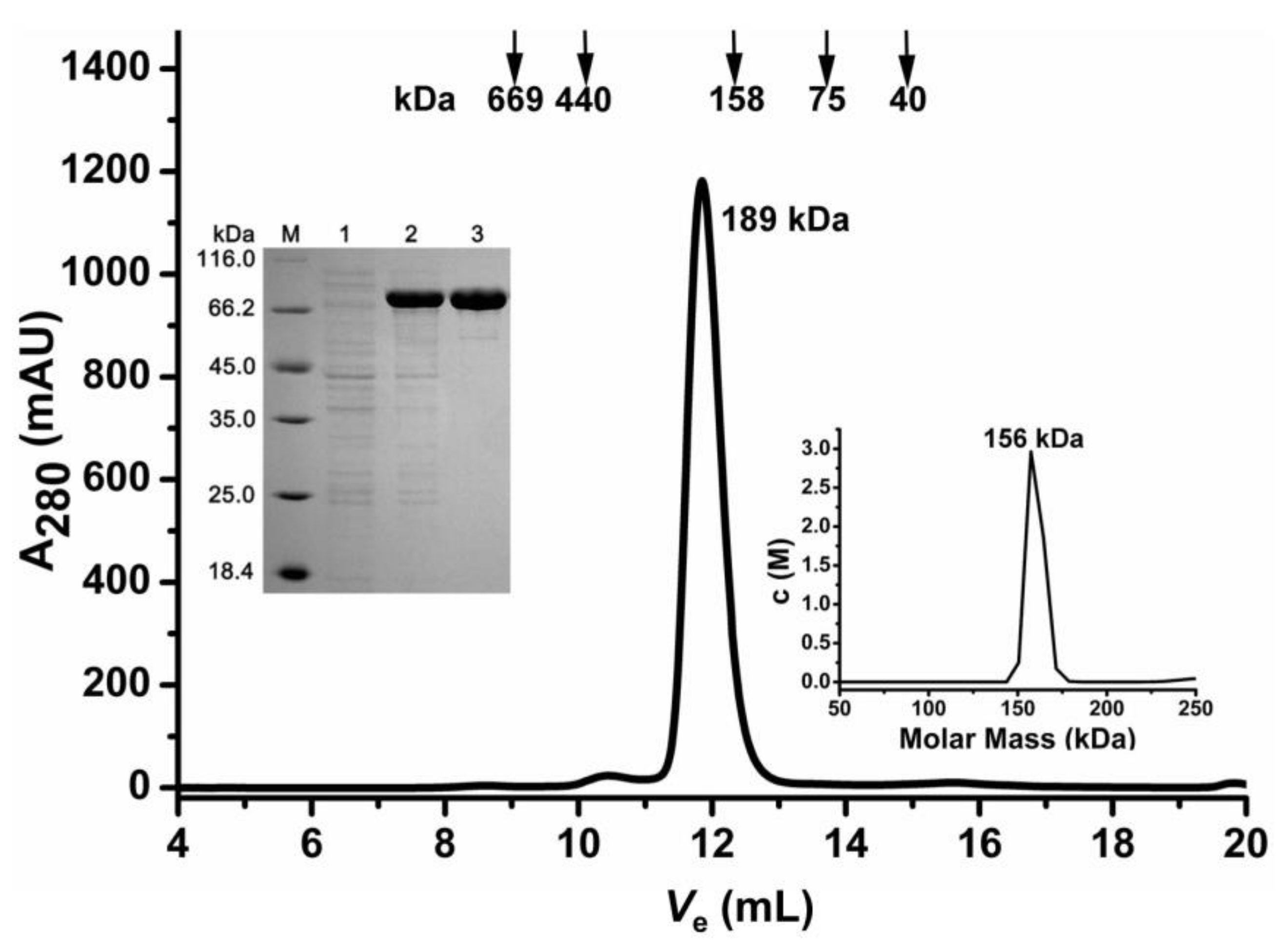 Figure 1
This is an open access article distributed under the
Creative Commons Attribution License
which permits unrestricted use, distribution, and reproduction in any medium, provided the original work is properly cited. (CC BY 4.0).
Share & Cite This Article
MDPI and ACS Style
Wang, P.; Wu, Y.; Liu, J.; Song, P.; Li, S.; Zhou, X.; Zhu, G. Crystal Structure of the Isocitrate Dehydrogenase 2 from Acinetobacter baumannii (AbIDH2) Reveals a Novel Dimeric Structure with Two Monomeric-IDH-Like Subunits. Int. J. Mol. Sci. 2018, 19, 1131.
Note that from the first issue of 2016, MDPI journals use article numbers instead of page numbers. See further details here.
Related Articles
Comments
[Return to top]