Preventive Effects of Rhodiola rosea L. on Bleomycin-Induced Pulmonary Fibrosis in Rats
1
School of Traditional Chinese Materia Medica, Shenyang Pharmaceutical University, Shenyang 110016, China
2
Shihezi Institute for Drug Control, Shihezi 832002, China
3
College of Pharmacy, Shihezi University, Shihezi 832002, China
*
Authors to whom correspondence should be addressed.
Academic Editor: Sanjay K. Srivastava
Received: 30 March 2016 / Revised: 15 May 2016 / Accepted: 24 May 2016 / Published: 3 June 2016
Abstract
Rhodiola rosea
L. (RRL) possesses a wide range of pharmacological properties, including lung-protective activity, and has been utilized in folk medicine for several 100 years. However, the lung-protective mechanism remains unclear. This study investigated the possible lung-protective activity mechanism of RRL in a pulmonary fibrosis (PF) rat model. Lung fibrotic injury was induced in Sprague–Dawley rats by single intratracheal instillation of saline containing bleomycin (BLM; 5 mg/kg). The rats were administered 125, 250, or 500 mg/kg of a 95% ethanol extract of RRL for 28 days. The animals were killed to detect changes in body weight, serum levels of glutathione (GSH) and total superoxide dismutase (T-SOD), as well as lung tissue hydroxyproline (HYP) content. Tumor necrosis factor-α (TNF-α), transforming growth factor-β1 (TGF-β1), and interleukin 6 (IL-6) levels were measured in bronchoalveolar lavage fluid (BALF) by enzyme-linked immunosorbent assay. Hematoxylin and eosin, Masson's trichrome, and immunohistochemical staining were performed to observe the histopathological changes in lung tissues. Additionally, target-related proteins were measured by Western blotting. RRL alleviated the loss of body weight induced by instilling BLM in PF rats, particularly at the 500 mg/kg per day dose. RRL reduced HYP (
p
< 0.01) and increased GSH and T-SOD contents. BALF levels of TNF-α, TGF-β1, and IL-6 decreased significantly in the RRL-treated groups. Expression levels of matrix metalloproteinase-9 (MMP-9) and α-smooth muscle actin decreased significantly in a dose-dependent manner in response to RRL. Moreover, the levels of TGF-β1 and tissue inhibitor of metalloproteinase-1 in lung tissues also decreased in the RRL-treated groups. RRL alleviated BLM-induced PF in rats. Our results reveal that the protective effects of RRL against fibrotic lung injury in rats are correlated with its anti-inflammatory, antioxidative, and anti-fibrotic properties. MMP-9 may play important roles in BLM-induced PF.
View Full-Text
►

▼

Figures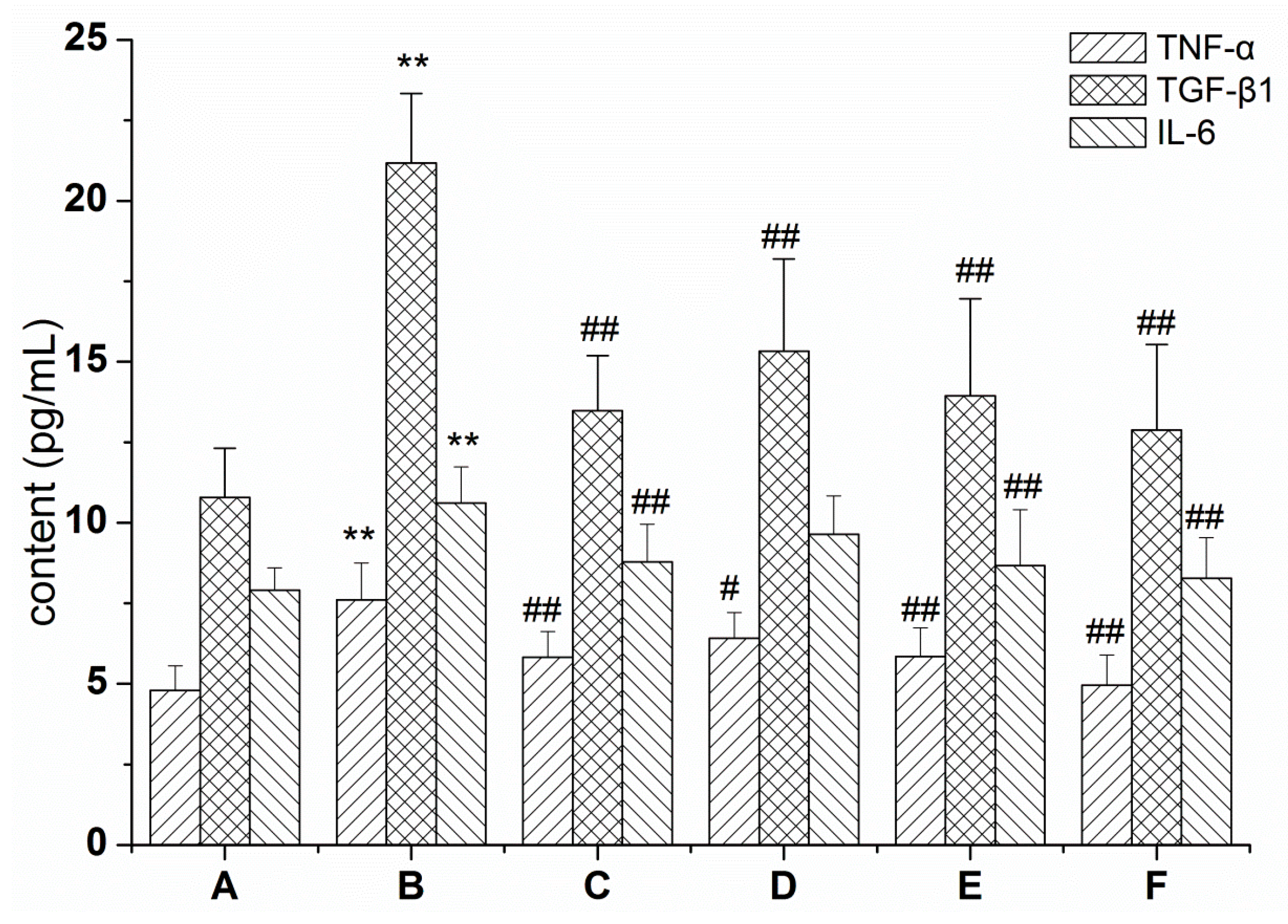 Figure 1
This is an open access article distributed under the
Creative Commons Attribution License
which permits unrestricted use, distribution, and reproduction in any medium, provided the original work is properly cited. (CC BY 4.0).
Share & Cite This Article
MDPI and ACS Style
Zhang, K.; Si, X.-P.; Huang, J.; Han, J.; Liang, X.; Xu, X.-B.; Wang, Y.-T.; Li, G.-Y.; Wang, H.-Y.; Wang, J.-H. Preventive Effects of Rhodiola rosea L. on Bleomycin-Induced Pulmonary Fibrosis in Rats. Int. J. Mol. Sci. 2016, 17, 879.
Note that from the first issue of 2016, MDPI journals use article numbers instead of page numbers. See further details here.
Related Articles
Comments
[Return to top]