Ocular Stem Cell Research from Basic Science to Clinical Application: A Report from Zhongshan Ophthalmic Center Ocular Stem Cell Symposium
1
State Key Laboratory of Ophthalmology, Zhongshan Ophthalmic Center, Sun Yat-sen University, Guangzhou 510060, China
2
Department of Ophthalmology, Stanford University, Palo Alto, CA 94303, USA
3
Unit on Retinal Neurophysiology, National Eye Institute, National Institutes of Health, Bethesda, MD 20892, USA
4
Department of Ophthalmology, Tongji University, Shanghai 200092, China
5
Department of Ophthalmology, Xiamen University, Xiamen 361005, China
6
Department of Ophthalmology, University of California San Diego, San Diego, CA 92093, USA
7
Laboratory of Immunology, National Eye Institute, National Institutes of Health, Bethesda, MD 20892, USA
8
Stowers Institute for Medical Research, Kansas City, MO 64110, USA
9
Wilmer Ophthalmological Institute, Johns Hopkins University, Baltimore, MD 21231, USA
*
Authors to whom correspondence should be addressed.
Academic Editor: Jeffrey H. Boatright
Received: 27 February 2016 / Revised: 17 March 2016 / Accepted: 17 March 2016 / Published: 22 March 2016
Abstract
Stem cells hold promise for treating a wide variety of diseases, including degenerative disorders of the eye. The eye is an ideal organ for stem cell therapy because of its relative immunological privilege, surgical accessibility, and its being a self-contained system. The eye also has many potential target diseases amenable to stem cell-based treatment, such as corneal limbal stem cell deficiency, glaucoma, age-related macular degeneration (AMD), and retinitis pigmentosa (RP). Among them, AMD and glaucoma are the two most common diseases, affecting over 200 million people worldwide. Recent results on the clinical trial of retinal pigment epithelial (RPE) cells from human embryonic stem cells (hESCs) and induced pluripotent stem cells (iPSCs) in treating dry AMD and Stargardt's disease in the US, Japan, England, and China have generated great excitement and hope. This marks the beginning of the ocular stem cell therapy era. The recent Zhongshan Ophthalmic Center Ocular Stem Cell Symposium discussed the potential applications of various stem cell types in stem cell-based therapies, drug discoveries and tissue engineering for treating ocular diseases.
View Full-Text
►

▼

Figures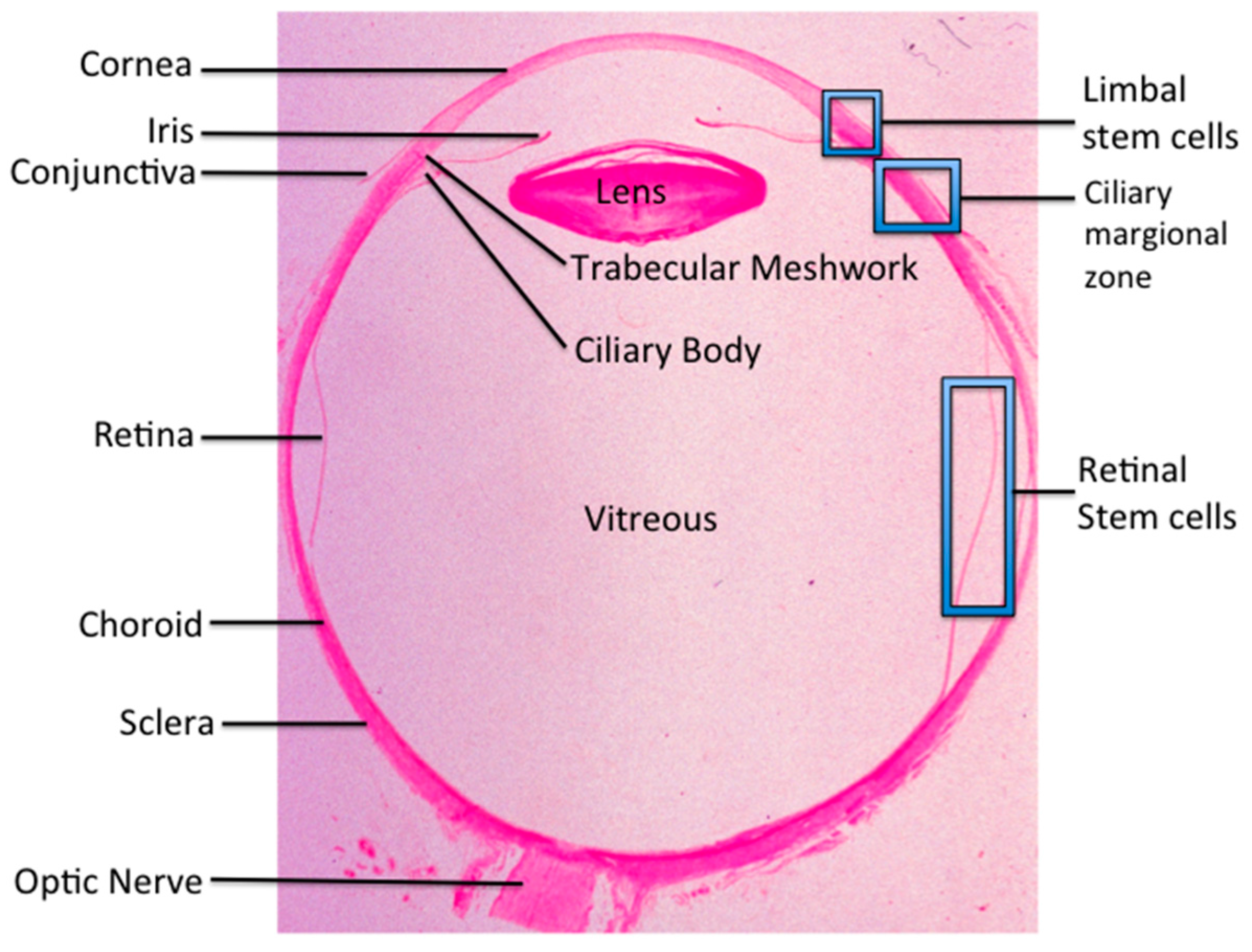 Figure 1
This is an open access article distributed under the
Creative Commons Attribution License
which permits unrestricted use, distribution, and reproduction in any medium, provided the original work is properly cited. (CC BY 4.0).
Share & Cite This Article
MDPI and ACS Style
Ouyang, H.; Goldberg, J.L.; Chen, S.; Li, W.; Xu, G.-T.; Li, W.; Zhang, K.; Nussenblatt, R.B.; Liu, Y.; Xie, T.; Chan, C.-C.; Zack, D.J. Ocular Stem Cell Research from Basic Science to Clinical Application: A Report from Zhongshan Ophthalmic Center Ocular Stem Cell Symposium. Int. J. Mol. Sci. 2016, 17, 415.
Note that from the first issue of 2016, MDPI journals use article numbers instead of page numbers. See further details here.
Related Articles
Comments
[Return to top]