Multiple Evolutionary Selections Involved in Synonymous Codon Usages in the Streptococcus agalactiae Genome
1
College of Veterinary Medicine, South China Agricultural University, Guangzhou 510642, China
2
Guangdong Open Laboratory of Veterinary Public Health, Guangdong Laboratory for Animal Diseases, Institute of Animal Health, Guangdong Academy of Agricultural Sciences, Guangzhou 510640, China
*
Authors to whom correspondence should be addressed.
Academic Editor: Patrick C. Y. Woo
Received: 30 October 2015 / Revised: 1 February 2016 / Accepted: 15 February 2016 / Published: 24 February 2016
Abstract
Streptococcus agalactiae
is an important human and animal pathogen. To better understand the genetic features and evolution of
S. agalactiae
, multiple factors influencing synonymous codon usage patterns in
S. agalactiae
were analyzed in this study. A- and U-ending rich codons were used in
S. agalactiae
function genes through the overall codon usage analysis, indicating that Adenine (A)/Thymine (T) compositional constraints might contribute an important role to the synonymous codon usage pattern. The GC3% against the effective number of codon (ENC) value suggested that translational selection was the important factor for codon bias in the microorganism. Principal component analysis (PCA) showed that (i) mutational pressure was the most important factor in shaping codon usage of all open reading frames (ORFs) in the
S. agalactiae
genome; (ii) strand specific mutational bias was not capable of influencing the codon usage bias in the leading and lagging strands; and (iii) gene length was not the important factor in synonymous codon usage pattern in this organism. Additionally, the high correlation between tRNA adaptation index (tAI) value and codon adaptation index (CAI), frequency of optimal codons (Fop) value, reinforced the role of natural selection for efficient translation in
S. agalactiae.
Comparison of synonymous codon usage pattern between
S. agalactiae
and susceptible hosts (human and tilapia) showed that synonymous codon usage of
S. agalactiae
was independent of the synonymous codon usage of susceptible hosts. The study of codon usage in
S. agalactiae
may provide evidence about the molecular evolution of the bacterium and a greater understanding of evolutionary relationships between
S. agalactiae
and its hosts.
View Full-Text
►

▼

Figures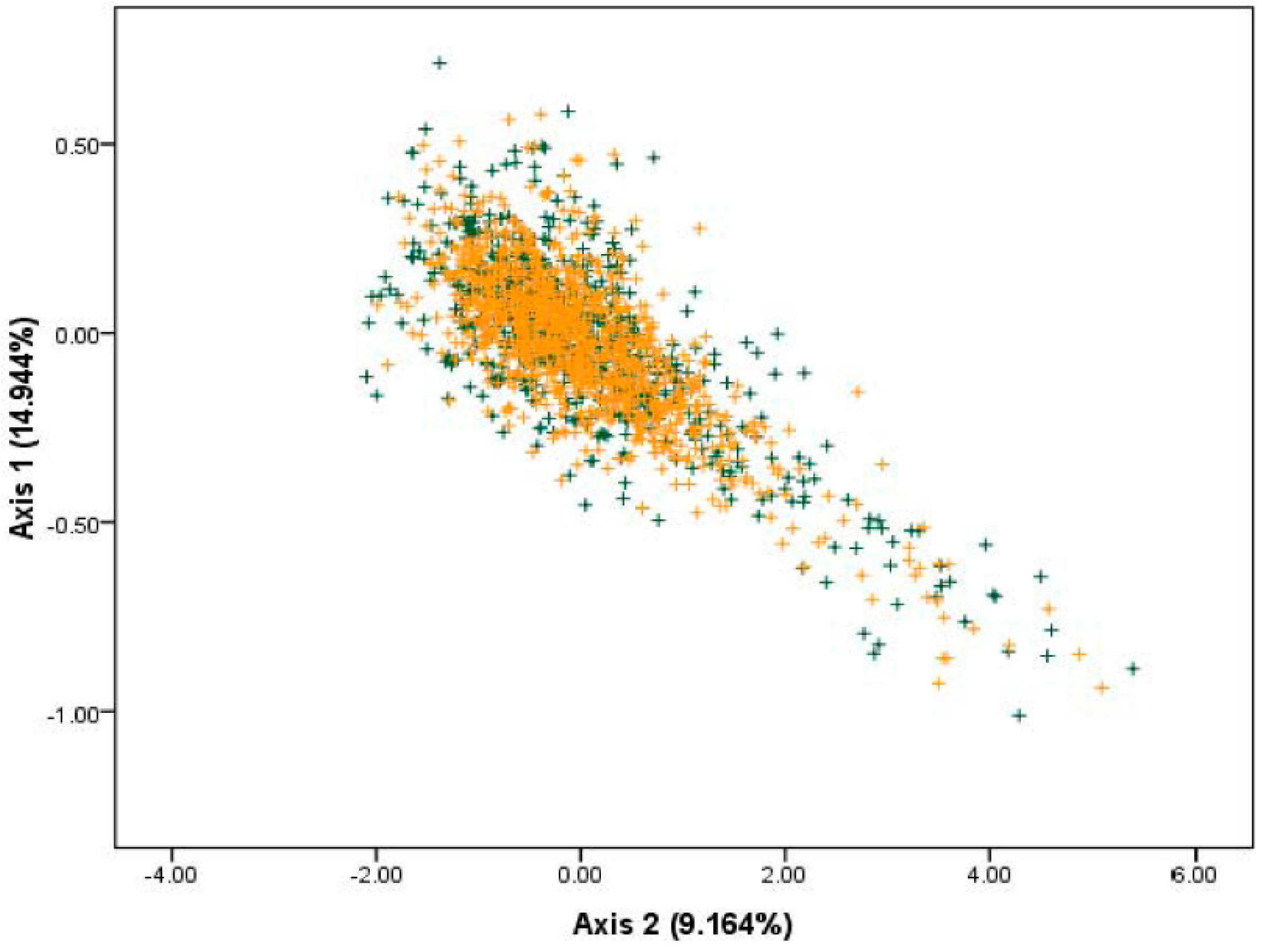 Figure 1
This is an open access article distributed under the
Creative Commons Attribution License
which permits unrestricted use, distribution, and reproduction in any medium, provided the original work is properly cited. (CC BY 4.0).
Share & Cite This Article
MDPI and ACS Style
Ma, Y.-P.; Ke, H.; Liang, Z.-L.; Liu, Z.-X.; Hao, L.; Ma, J.-Y.; Li, Y.-G. Multiple Evolutionary Selections Involved in Synonymous Codon Usages in the Streptococcus agalactiae Genome. Int. J. Mol. Sci. 2016, 17, 277.
Note that from the first issue of 2016, MDPI journals use article numbers instead of page numbers. See further details here.
Related Articles
Comments
[Return to top]