Experimental Confirmation of a Whole Set of tRNA Molecules in Two Archaeal Species
1
University of Tokyo, Graduate School of Medicine, Hongo 7-3-1, Bunkyo-ku, Tokyo 113-0033, Japan
2
Kyushu University, Faculty of Agriculture, Hakozaki 6-10-1, Fukuoka 812-8581, Japan
3
National Institute of Advanced Industrial Science and Technology (AIST), Nakoji 3-11-46, Amagasaki, Hyogo 661-0974, Japan
*
Author to whom correspondence should be addressed.
Academic Editor: Michael Ibba
Received: 26 November 2014 / Accepted: 14 January 2015 / Published: 20 January 2015
Abstract
Based on the genomic sequences for most archaeal species, only one tRNA gene (isodecoder) is predicted for each triplet codon. This observation promotes analysis of a whole set of tRNA molecules and actual splicing patterns of interrupted tRNA in one organism. The entire genomic sequences of two Creanarchaeota,
Aeropyrum pernix
and
Sulfolobus tokodaii
, were determined approximately 15 years ago. In these genome datasets, 47 and 46 tRNA genes were detected, respectively. Among them, 14 and 24 genes, respectively, were predicted to be interrupted tRNA genes. To confirm the actual transcription of these predicted tRNA genes and identify the actual splicing patterns of the predicted interrupted tRNA molecules, RNA samples were prepared from each archaeal species and used to synthesize cDNA molecules with tRNA sequence-specific primers. Comparison of the nucleotide sequences of cDNA clones representing unspliced and spliced forms of interrupted tRNA molecules indicated that some introns were located at positions other than one base 3' from anticodon region and that bulge-helix-bulge structures were detected around the actual splicing sites in each interrupted tRNA molecule. Whole-set analyses of tRNA molecules revealed that the archaeal tRNA splicing mechanism may be essential for efficient splicing of all tRNAs produced from interrupted tRNA genes in these archaea.
View Full-Text
►

▼

Figures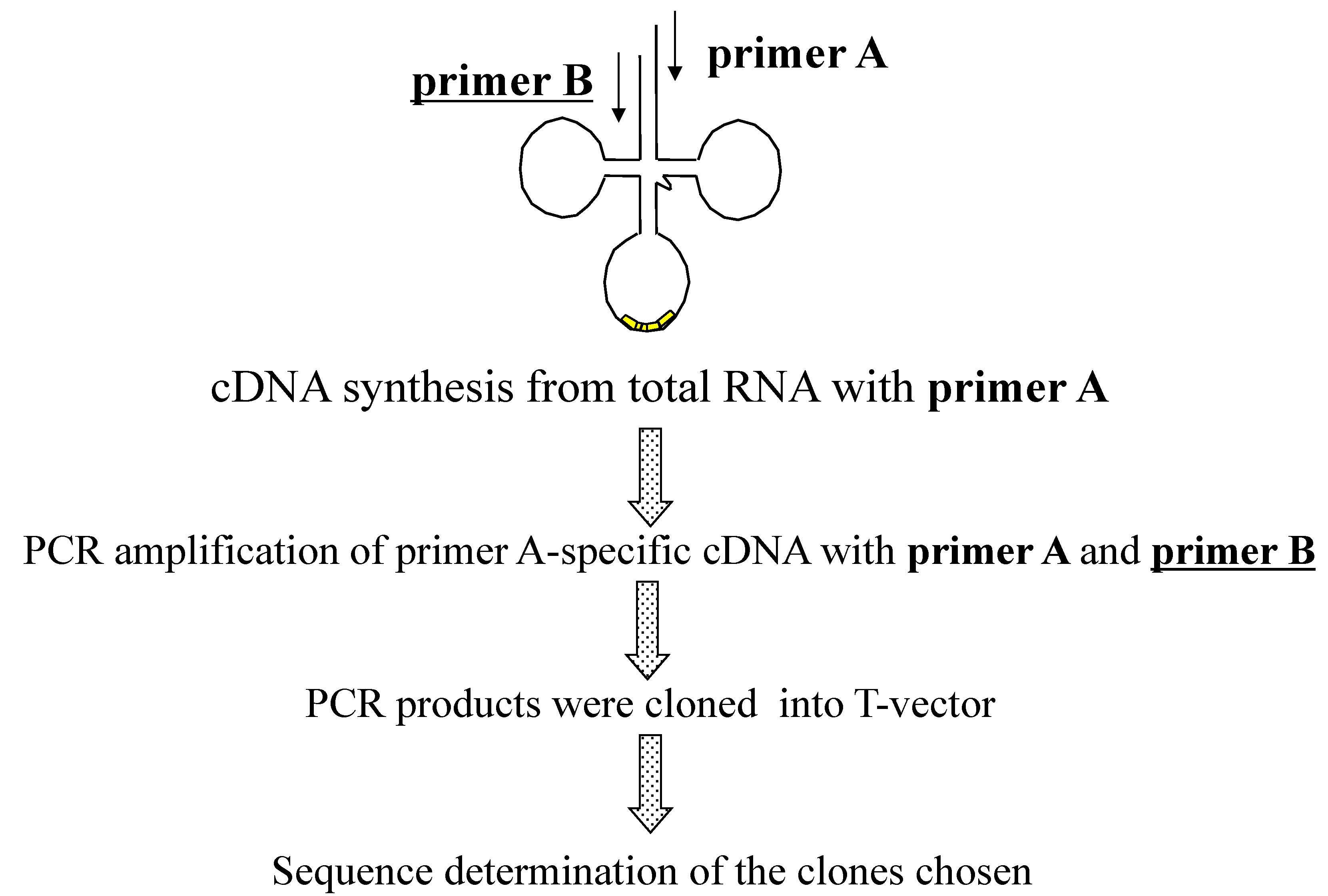 Figure 1
This is an open access article distributed under the
Creative Commons Attribution License
which permits unrestricted use, distribution, and reproduction in any medium, provided the original work is properly cited. (CC BY 4.0).
Share & Cite This Article
MDPI and ACS Style
Watanabe, Y.-I.; Kawarabayasi, Y. Experimental Confirmation of a Whole Set of tRNA Molecules in Two Archaeal Species. Int. J. Mol. Sci. 2015, 16, 2187-2203.
Related Articles
Comments
[Return to top]