Low-Frequency High-Magnitude Mechanical Strain of Articular Chondrocytes Activates p38 MAPK and Induces Phenotypic Changes Associated with Osteoarthritis and Pain
1
The Orthopaedics Research Lab, Department of Surgery, McGill University, Montreal, QC H3G1A4, Canada
2
McGill Scoliosis & Spine Group, Department of Surgery, McGill University, Montreal, QC H3G1A4, Canada
3
Department of Chemical Engineering, McGill University, Montreal, QC H3A2B2, Canada
*
Author to whom correspondence should be addressed.
Received: 14 April 2014 / Revised: 12 August 2014 / Accepted: 14 August 2014 / Published: 19 August 2014
Abstract
Osteoarthritis (OA) is a debilitating joint disorder resulting from an incompletely understood combination of mechanical, biological, and biochemical processes. OA is often accompanied by inflammation and pain, whereby cytokines associated with chronic OA can up-regulate expression of neurotrophic factors such as nerve growth factor (NGF). Several studies suggest a role for cytokines and NGF in OA pain, however the effects of changing mechanical properties in OA tissue on chondrocyte metabolism remain unclear. Here, we used high-extension silicone rubber membranes to examine if high mechanical strain (HMS) of primary articular chondrocytes increases inflammatory gene expression and promotes neurotrophic factor release. HMS cultured chondrocytes displayed up-regulated
NGF
,
TNFα
and
ADAMTS4
gene expression while decreasing TLR2 expression, as compared to static controls. HMS culture increased p38 MAPK activity compared to static controls. Conditioned medium from HMS dynamic cultures, but not static cultures, induced significant neurite sprouting in PC12 cells. The increased neurite sprouting was accompanied by consistent increases in PC12 cell death. Low-frequency high-magnitude mechanical strain of primary articular chondrocytes
in vitro
drives factor secretion associated with degenerative joint disease and joint pain. This study provides evidence for a direct link between cellular strain, secretory factors, neo-innervation, and pain in OA pathology.
View Full-Text
►

▼

Figures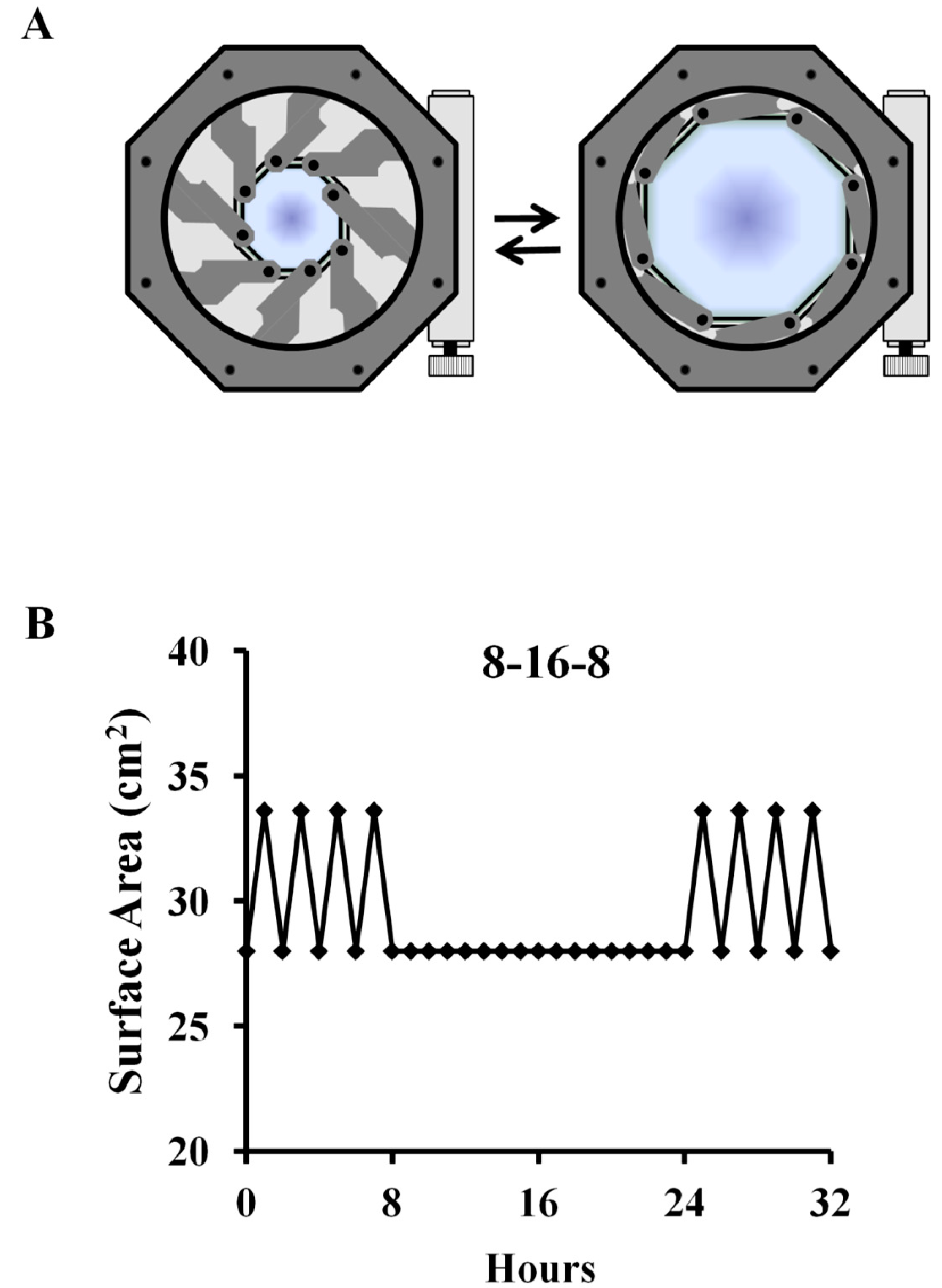 Figure 1
Share & Cite This Article
MDPI and ACS Style
Rosenzweig, D.H.; Quinn, T.M.; Haglund, L. Low-Frequency High-Magnitude Mechanical Strain of Articular Chondrocytes Activates p38 MAPK and Induces Phenotypic Changes Associated with Osteoarthritis and Pain. Int. J. Mol. Sci. 2014, 15, 14427-14441.
Related Articles
Comments
[Return to top]