Current Status in the Therapy of Liver Diseases
1
Department of Nuclear Medicine, University Hospital Heidelberg, Im Neuenheimer Feld 400, 69120 Heidelberg, Germany
2
Ruprecht-Karls-University, Institute of Pharmacy and Molecular Biotechnology, Im Neuenheimer Feld 329, 69120 Heidelberg, Germany
*
Author to whom correspondence should be addressed.
Received: 24 February 2014 / Revised: 26 March 2014 / Accepted: 3 April 2014 / Published: 30 April 2014
Abstract
Hepatic diseases, like viral hepatitis, autoimmune hepatitis, hereditary hemochromatosis, non-alcoholic fatty liver disease (NAFLD) and Wilson's disease, play an important role in the development of liver cirrhosis and, hence, hepatocellular carcinoma. In this review, the current treatment options and the molecular mechanisms of action of the drugs are summarized. Unfortunately, the treatment options for most of these hepatic diseases are limited. Since hepatitis B (HBV) and C (HCV) infections are the most common causes of liver cirrhosis and hepatocellular carcinoma, they are the focus of the development of new drugs. The current treatment of choice for HBV/HCV infection is an interferon-based combination therapy with oral antiviral drugs, like nucleos(t)ide analogues, which is associated with improving the therapeutic success and also preventing the development of resistances. Currently, two new protease inhibitors for HCV treatment are expected (deleobuvir, faldaprevir) and together with the promising drug, daclatasvir (NS5A-inhibitor, currently in clinical trials), adequate therapy is to be expected in due course (circumventing the requirement of interferon with its side-effects), while in contrast, efficient HBV therapeutics are still lacking. In this respect, entry inhibitors, like Myrcludex B, the lead substance of the first entry inhibitor for HBV/HDV (hepatitis D) infection, provide immense potential. The pharmacokinetics and the mechanism of action of Myrcludex B are described in detail.
View Full-Text
►

▼

Figures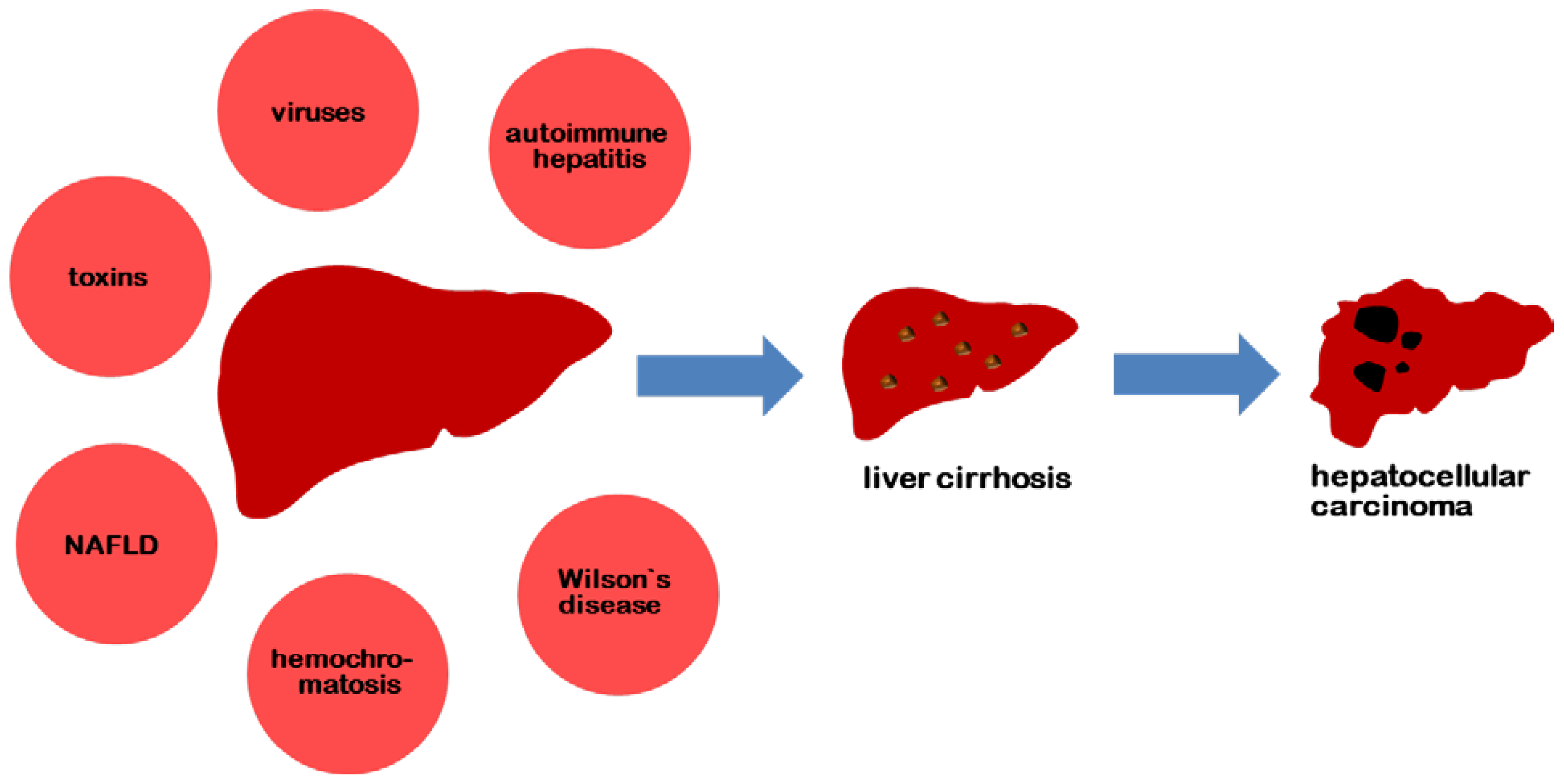 Share & Cite This Article
MDPI and ACS Style
Uhl, P.; Fricker, G.; Haberkorn, U.; Mier, W. Current Status in the Therapy of Liver Diseases. Int. J. Mol. Sci. 2014, 15, 7500-7512.
Related Articles
Comments
[Return to top]