Cystatin C Has a Dual Role in Post-Traumatic Brain Injury Recovery
1
Department of Physiology, School of Medicine, Universidad Nacional Autonoma de Mexico, Apdo. Postal 70-250, Mexico, D.F. 04510, Mexico
2
Department of Pharmacology, School of Medicine, Universidad Nacional Autonoma de Mexico, Apdo. Postal 70-250, Mexico, D.F. 04510, Mexico
3
Department of Cell and Tissue Biology, School of Medicine Universidad Nacional Autonoma de Mexico, Apdo. Postal 70-250, Mexico, D.F. 04510, Mexico
*
Author to whom correspondence should be addressed.
Received: 18 January 2014 / Revised: 13 March 2014 / Accepted: 25 March 2014 / Published: 4 April 2014
Abstract
Cathepsin B is one of the major lysosomal cysteine proteases involved in neuronal protein catabolism. This cathepsin is released after traumatic injury and increases neuronal death; however, release of cystatin C, a cathepsin inhibitor, appears to be a self-protective brain response. Here we describe the effect of cystatin C intracerebroventricular administration in rats prior to inducing a traumatic brain injury. We observed that cystatin C injection caused a dual response in post-traumatic brain injury recovery: higher doses (350 fmoles) increased bleeding and mortality, whereas lower doses (3.5 to 35 fmoles) decreased bleeding, neuronal damage and mortality. We also analyzed the expression of cathepsin B and cystatin C in the brains of control rats and of rats after a traumatic brain injury. Cathepsin B was detected in the brain stem, cerebellum, hippocampus and cerebral cortex of control rats. Cystatin C was localized to the choroid plexus, brain stem and cerebellum of control rats. Twenty-four hours after traumatic brain injury, we observed changes in both the expression and localization of both proteins in the cerebral cortex, hippocampus and brain stem. An early increase and intralysosomal expression of cystatin C after brain injury was associated with reduced neuronal damage.
View Full-Text
►

▼

Figures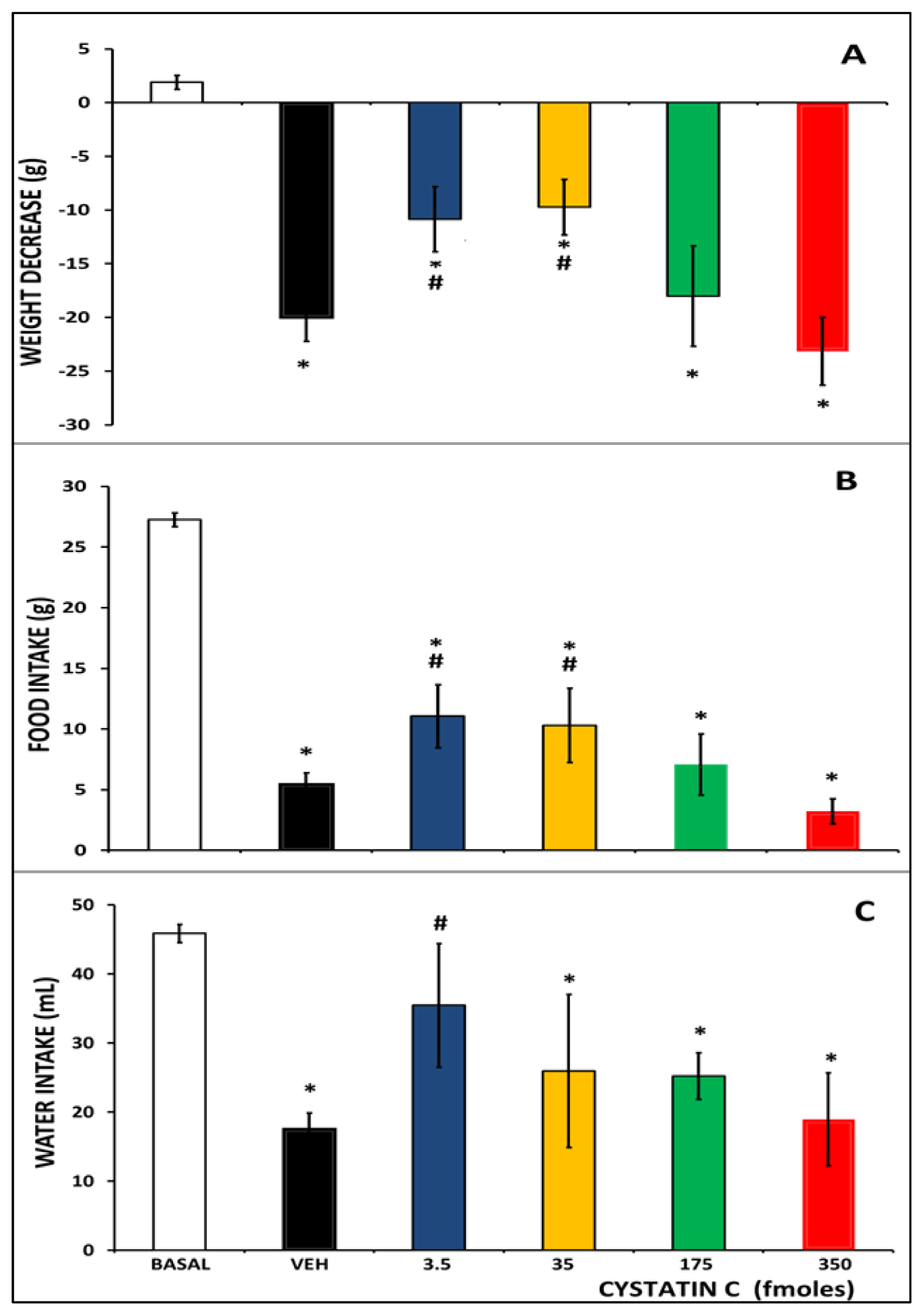 Share & Cite This Article
MDPI and ACS Style
Martinez-Vargas, M.; Soto-Nuñez, M.; Tabla-Ramon, E.; Solis, B.; Gonzalez-Rivera, R.; Perez-Arredondo, A.; Estrada-Rojo, F.; Castell, A.; Molina-Guarneros, J.; Navarro, L. Cystatin C Has a Dual Role in Post-Traumatic Brain Injury Recovery. Int. J. Mol. Sci. 2014, 15, 5807-5820.
Related Articles
Comments
[Return to top]