Mechanisms Underlying Apoptosis-Inducing Effects of Kaempferol in HT-29 Human Colon Cancer Cells
1
Department of Food Science and Nutrition, Dongseo University, 47 Jurye-ro, Sasang-gu, Busan 617-716, Korea
2
Department of Food and Nutrition, Hallym University, Chuncheon 200-702, Korea
3
Department of Food Science and Nutrition, University of Ulsan, Ulsan 680-749, Korea
4
Advanced Institutes of Convergence Technology, Seoul National University, Suwon, Gyonggi-do 443-270, Korea
5
WCU Biomodulation Major, Department of Agricultural Biotechnology and Center for Food and Bioconvergence, Seoul National University, Seoul 151-921, Korea
6
Food Science and Technology, Chung-Ang University, An-Sung 456-756, Korea
†
These authors contributed equally to this work.
*
Author to whom correspondence should be addressed.
Received: 24 December 2013 / Revised: 4 February 2014 / Accepted: 8 February 2014 / Published: 17 February 2014
Abstract
We previously noted that kaempferol, a flavonol present in vegetables and fruits, reduced cell cycle progression of HT-29 cells. To examine whether kaempferol induces apoptosis of HT-29 cells and to explore the underlying molecular mechanisms, cells were treated with various concentrations (0–60 μmol/L) of kaempferol and analyzed by Hoechst staining, Annexin V staining, JC-1 labeling of the mitochondria, immunoprecipitation,
in vitro
kinase assays, Western blot analyses, and caspase-8 assays. Kaempferol increased chromatin condensation, DNA fragmentation and the number of early apoptotic cells in HT-29 cells in a dose-dependent manner. In addition, kaempferol increased the levels of cleaved caspase-9, caspase-3 and caspase-7 as well as those of cleaved poly (ADP-ribose) polymerase. Moreover, it increased mitochondrial membrane permeability and cytosolic cytochrome c concentrations. Further, kaempferol decreased the levels of Bcl-xL proteins, but increased those of Bik. It also induced a reduction in Akt activation and Akt activity and an increase in mitochondrial Bad. Additionally, kaempferol increased the levels of membrane-bound FAS ligand, decreased those of uncleaved caspase-8 and intact Bid and increased caspase-8 activity. These results indicate that kaempferol induces the apoptosis of HT-29 cells via events associated with the activation of cell surface death receptors and the mitochondrial pathway.
View Full-Text
►

▼

Figures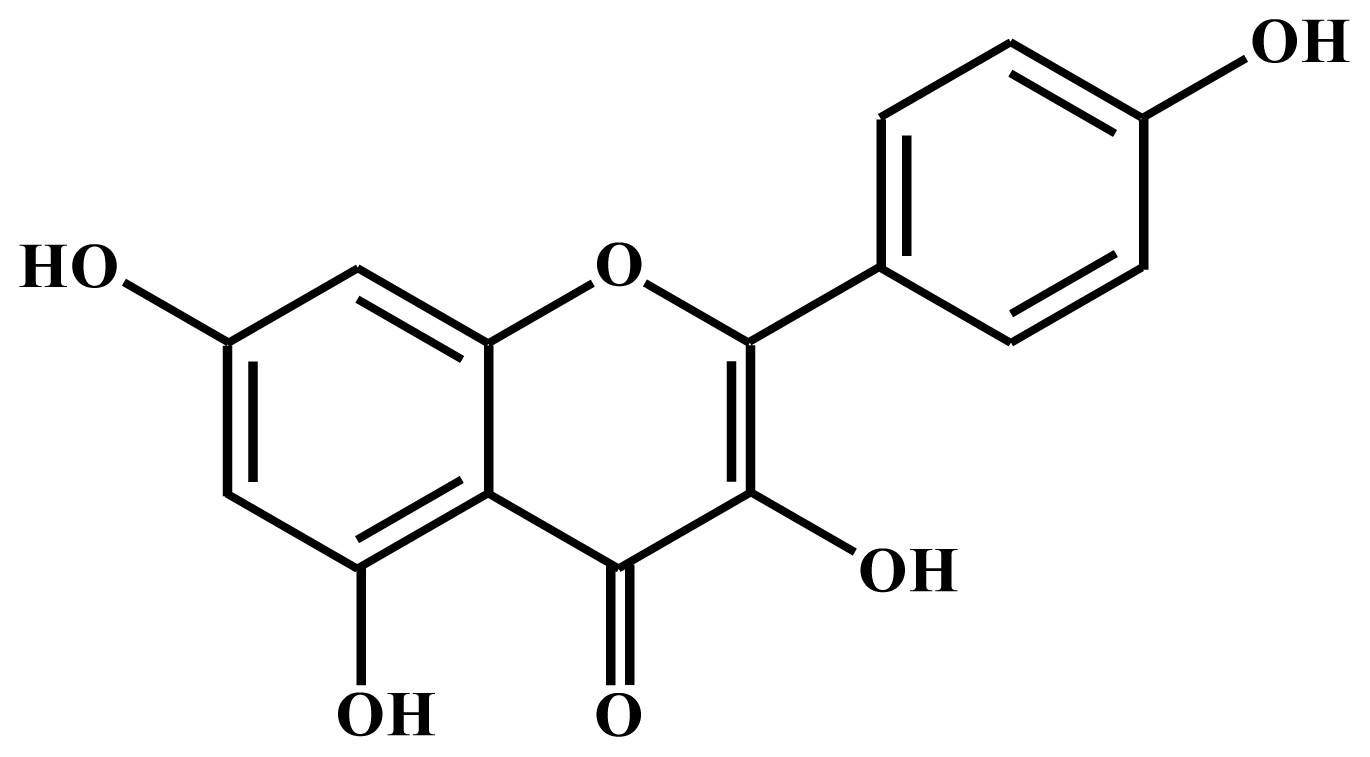 Share & Cite This Article
MDPI and ACS Style
Lee, H.S.; Cho, H.J.; Yu, R.; Lee, K.W.; Chun, H.S.; Park, J.H.Y. Mechanisms Underlying Apoptosis-Inducing Effects of Kaempferol in HT-29 Human Colon Cancer Cells. Int. J. Mol. Sci. 2014, 15, 2722-2737.
Related Articles
Comments
[Return to top]