Effect of the Drying Process on the Intensification of Phenolic Compounds Recovery from Grape Pomace Using Accelerated Solvent Extraction
1
Centre d'Analyses et de Recherche, UR TVA, Faculté des Sciences, Université Saint-Joseph, B.P. 11-514 Riad El Solh, Beirut 1107 2050, Lebanon
2
UTC/ESCOM, EA 4297 TIMR, Département de Génie des Procédés Industriels, Laboratoire Transformations Intégrées de la Matière Renouvelable, Université de Technologie de Compiègne, Centre de Recherche de Royallieu, Compiègne Cedex, BP 20529 – 60205, France
3
Institute of Chemistry, Karl-Franzens University of Graz, A-8010 Graz, Austria
4
JOANNEUM RESEARCH Forschungsgesellschaft mbH, Institute RESOURCES, A-8010 Graz, Austria
*
Author to whom correspondence should be addressed.
Received: 16 June 2014 / Revised: 6 September 2014 / Accepted: 9 September 2014 / Published: 15 October 2014
Abstract
In light of their environmental and economic interests, food byproducts have been increasingly exploited and valorized for their richness in dietary fibers and antioxidants. Phenolic compounds are antioxidant bioactive molecules highly present in grape byproducts. Herein, the accelerated solvent extraction (ASE) of phenolic compounds from wet and dried grape pomace, at 45 °C, was conducted and the highest phenolic compounds yield (PCY) for wet (16.2 g GAE/100 g DM) and dry (7.28 g GAE/100 g DM) grape pomace extracts were obtained with 70% ethanol/water solvent at 140 °C. The PCY obtained from wet pomace was up to two times better compared to the dry byproduct and up to 15 times better compared to the same food matrices treated with conventional methods. With regard to Resveratrol, the corresponding dry pomace extract had a better free radical scavenging activity (49.12%) than the wet extract (39.8%). The drying pretreatment process seems to ameliorate the antiradical activity, especially when the extraction by ASE is performed at temperatures above 100 °C. HPLC-DAD analysis showed that the diversity of the flavonoid and the non-flavonoid compounds found in the extracts was seriously affected by the extraction temperature and the pretreatment of the raw material. This diversity seems to play a key role in the scavenging activity demonstrated by the extracts. Our results emphasize on ASE usage as a promising method for the preparation of highly concentrated and bioactive phenolic extracts that could be used in several industrial applications.
View Full-Text
►

▼

Figures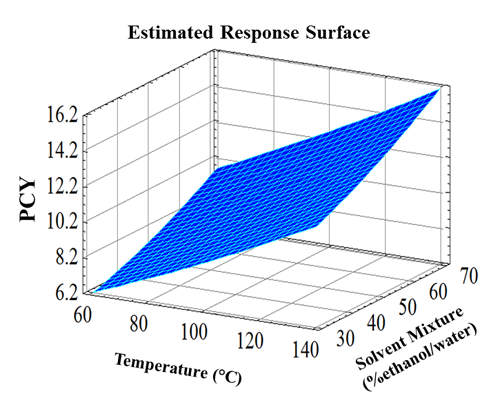 This is an open access article distributed under the
Creative Commons Attribution License
which permits unrestricted use, distribution, and reproduction in any medium, provided the original work is properly cited. (CC BY 4.0).
Share & Cite This Article
MDPI and ACS Style
Rajha, H.N.; Ziegler, W.; Louka, N.; Hobaika, Z.; Vorobiev, E.; Boechzelt, H.G.; Maroun, R.G. Effect of the Drying Process on the Intensification of Phenolic Compounds Recovery from Grape Pomace Using Accelerated Solvent Extraction. Int. J. Mol. Sci. 2014, 15, 18640-18658.
Related Articles
Comments
[Return to top]