The Function and Catalysis of 2-Oxoglutarate-Dependent Oxygenases Involved in Plant Flavonoid Biosynthesis
Key Laboratory of Chemical Biology of Natural Products, Ministry of Education, School of Pharmaceutical Sciences, Shandong University, No. 44 West Wenhua Road, Jinan 250012, China
*
Author to whom correspondence should be addressed.
Received: 14 November 2013 / Revised: 26 December 2013 / Accepted: 29 December 2013 / Published: 15 January 2014
Abstract
Flavonoids are secondary metabolites derived from phenylalanine and acetate metabolism. They fulfil a variety of functions in plants and have health benefits for humans. During the synthesis of the tricyclic flavonoid natural products in plants, oxidative modifications to the central C ring are catalyzed by four of Fe
II
and 2-oxoglutarate dependent (2-ODD) oxygenases, namely flavone synthase I (FNS I), flavonol synthase (FLS), anthocyanidin synthase (ANS) and flavanone 3β-hydroxylase (FHT). FNS I, FLS and ANS are involved in desaturation of C2–C3 of flavonoids and FHT in hydroxylation of C3. FNS I, which is restricted to the Apiaceae species and in rice, is predicted to have evolved from FHT by duplication. Due to their sequence similarity and substrate specificity, FLS and ANS, which interact with the α surface of the substrate, belong to a group of dioxygenases having a broad substrate specificity, while FNS I and FHT are more selective, and interact with the naringenin β surface. Here, we summarize recent findings regarding the function of the four 2-ODD oxygenases and the relationship between their catalytic activity, their polypeptide sequence and their tertiary structure.
View Full-Text
►

▼

Figures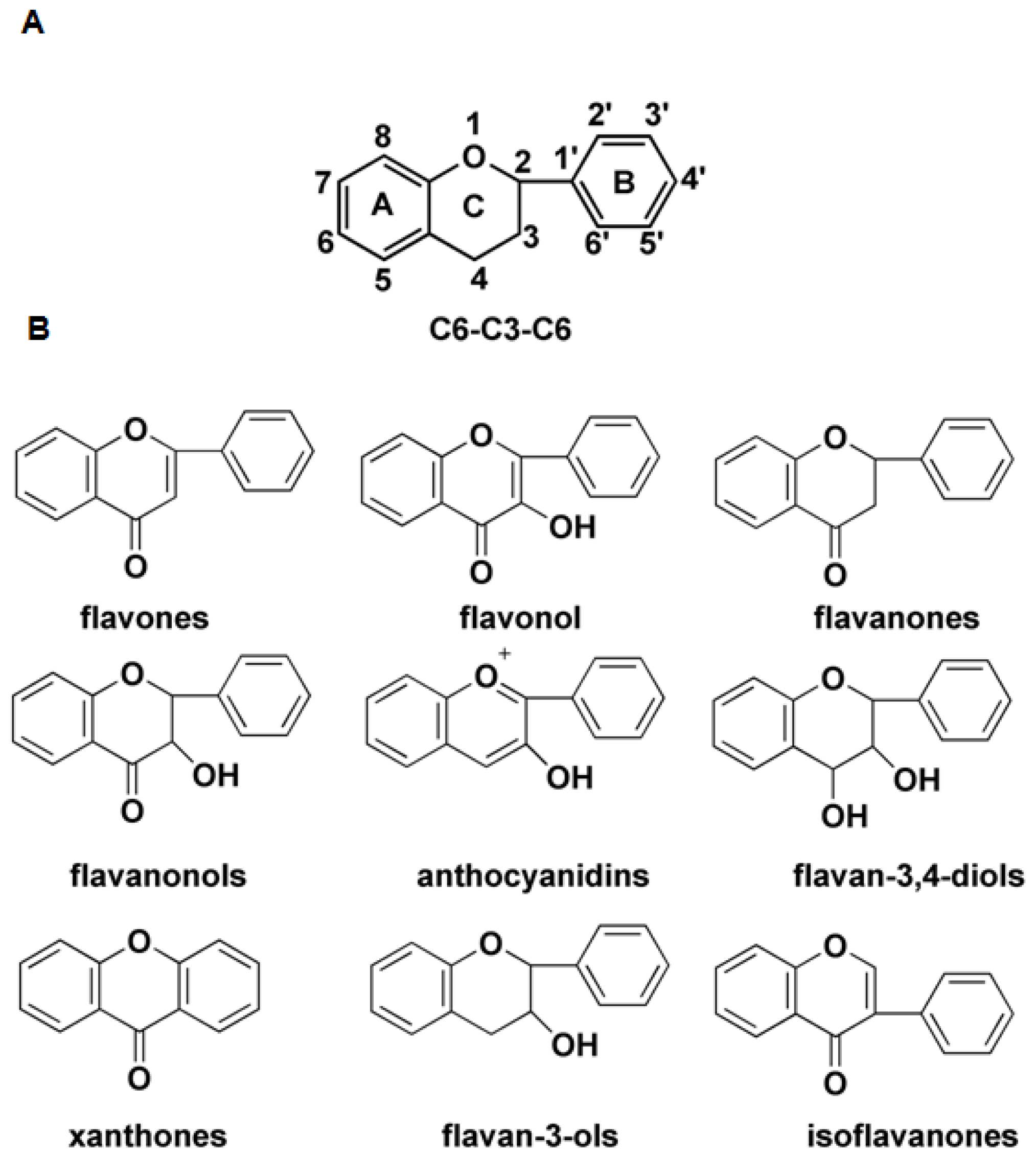 Share & Cite This Article
MDPI and ACS Style
Cheng, A.-X.; Han, X.-J.; Wu, Y.-F.; Lou, H.-X. The Function and Catalysis of 2-Oxoglutarate-Dependent Oxygenases Involved in Plant Flavonoid Biosynthesis. Int. J. Mol. Sci. 2014, 15, 1080-1095.
Related Articles
Comments
[Return to top]