Molecular, Physicochemical and Rheological Characteristics of Introgressive Triticale/Triticum monococcum ssp. monococcum Lines with Wheat 1D/1A Chromosome Substitution
Institute of Plant Genetics, Polish Academy of Sciences, Strzeszyńska Str. 34, Poznań 60-479, Poland
†
These authors contributed equally to this work.
*
Author to whom correspondence should be addressed.
Received: 28 May 2013 / Revised: 27 June 2013 / Accepted: 15 July 2013 / Published: 26 July 2013
Abstract
Three sets of hexaploid introgressive triticale lines, with
Triticum monococcum
ssp.
monococcum
(cultivated einkorn wheat) genes and a bread wheat chromosome 1D substituted for chromosome 1A, and one set of secondary triticale lines were evaluated for grain and flour physicochemical and dough rheological characteristics in two generations (F7 and F8). Genomic
in situ
hybridization (GISH) and fluorescence
in situ
hybridization (FISH) confirmed the 1D/1A chromosome substitution. The presence or absence of einkorn high-molecular-weight (HMW) glutenin subunits and the wheat
Glu-D1d
locus encoding the 5 + 10 subunits was assessed by sodium dodecyl sulfate-polyacrylamide gel electrophoresis (SDS-PAGE), capillary zone electrophoresis, and allele-specific molecular markers. Significant differences were found among physicochemical properties (with the exception of the Hagberg falling number) of all introgressive
Triticale/T. monococcum
lines and the secondary triticale lines. The wheat 1D/1A chromosome substitution also affected these properties. The results showed that in all introgressive triticale lines, the protein and gluten content, Zeleny sedimentation value, and water absorption capacity, were increased. The rheological parameters estimated using micro-farinograph, reomixer, and Kieffer dough extensibility systems also showed an appreciable increase in dough-mixing properties, maximum resistance to extension (R
max
), and dough extensibility. Introgressive
Triticale/T. monococcum
lines with 5 + 10 subunits have particularly favorable rheological parameters. The results obtained in this study suggest that the cultivated einkorn genome A
m
, in the context of hexaploid secondary triticale lines and with a wheat 1D/1A substitution, has the potential to improve gluten polymer interactions and be a valuable genetic resource for triticale quality improvement.
View Full-Text
►

▼

Figures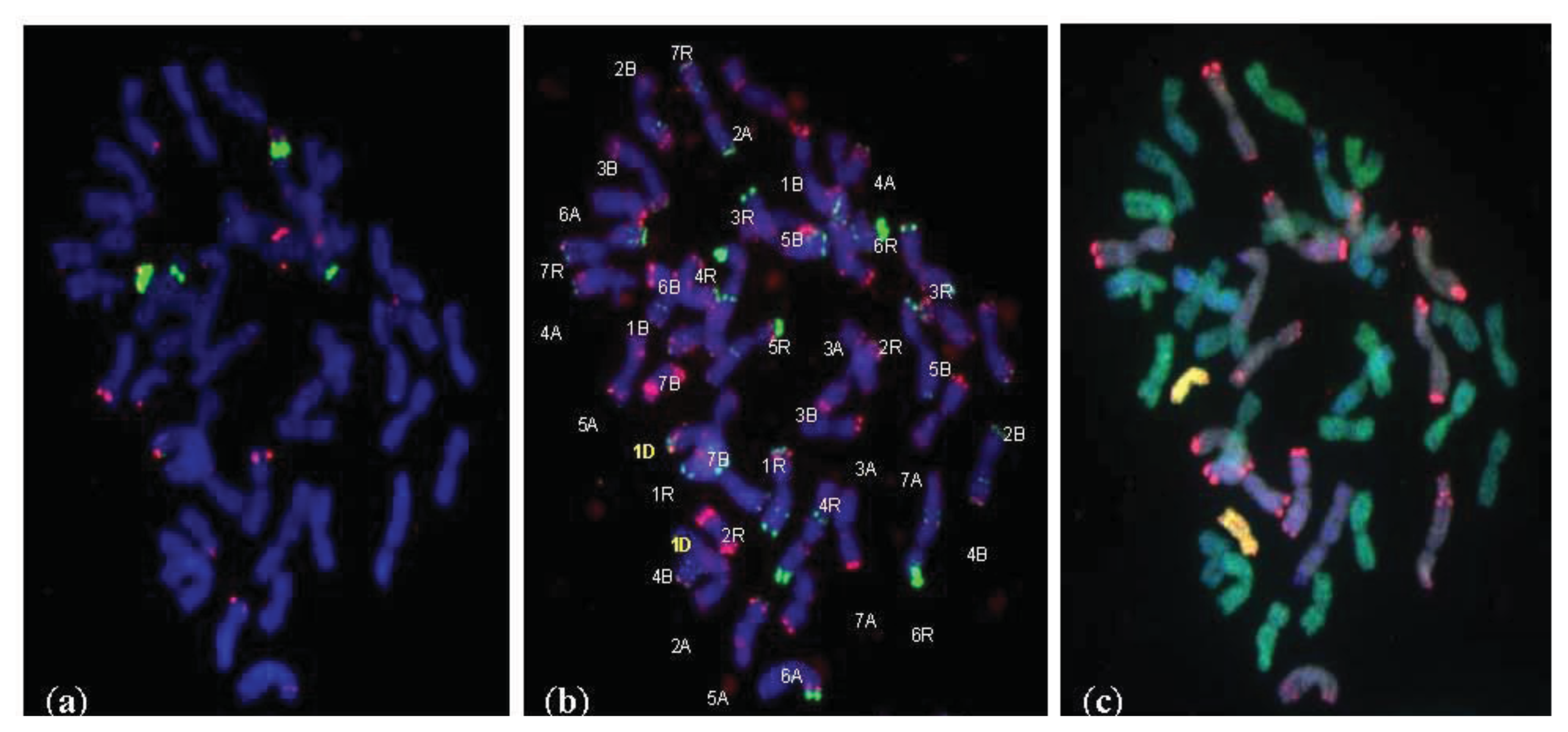 Share & Cite This Article
MDPI and ACS Style
Salmanowicz, B.P.; Langner, M.; Wiśniewska, H.; Apolinarska, B.; Kwiatek, M.; Błaszczyk, L. Molecular, Physicochemical and Rheological Characteristics of Introgressive Triticale/Triticum monococcum ssp. monococcum Lines with Wheat 1D/1A Chromosome Substitution. Int. J. Mol. Sci. 2013, 14, 15595-15614.
Related Articles
Comments
[Return to top]