A Novel Collection of snRNA-Like Promoters with Tissue-Specific Transcription Properties
1
Department of Experimental Medicine (DiMES), University of Genoa, 16132 Genoa, Italy
2
IRCCS-AOU San Martino-IST, Largo Rosanna Benzi 10, 16132 Genoa, Italy
3
Department of Internal Medicine (DIMI), University of Genoa, 16132 Genoa, Italy
4
Centre of Excellence for Biomedical research (CEBR), University of Genoa, 16132 Genoa, Italy
*
Author to whom correspondence should be addressed.
Received: 8 August 2012 / Revised: 28 August 2012 / Accepted: 30 August 2012 / Published: 11 September 2012
Abstract
We recently identified a novel dataset of snRNA-like trascriptional units in the human genome. The investigation of a subset of these elements showed that they play relevant roles in physiology and/or pathology. In this work we expand our collection of small RNAs taking advantage of a newly developed algorithm able to identify genome sequence stretches
with RNA polymerase (pol) III type 3 promoter features thus constituting putative pol III binding sites. The bioinformatic analysis of a subset of these elements that map in introns of protein-coding genes in antisense configuration suggest their association with alternative splicing, similarly to other recently characterized small RNAs. Interestingly, the analysis of the transcriptional activity of these novel promoters shows that they are active in a cell-type specific manner, in accordance with the emerging body of evidence of a tissue/cell-specific activity of pol III.
View Full-Text
►

▼

Figures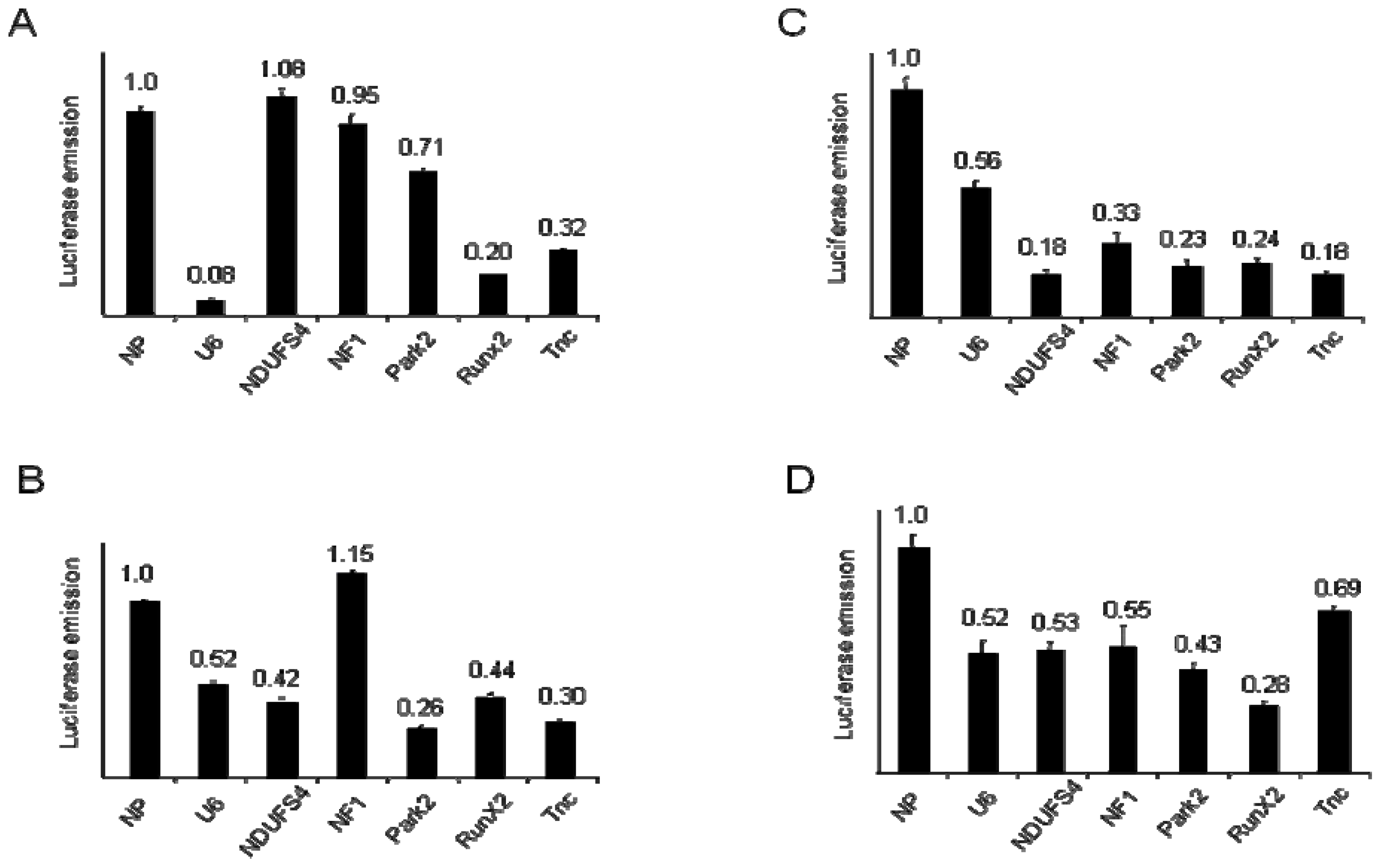 Share & Cite This Article
MDPI and ACS Style
Garritano, S.; Gigoni, A.; Costa, D.; Malatesta, P.; Florio, T.; Cancedda, R.; Pagano, A. A Novel Collection of snRNA-Like Promoters with Tissue-Specific Transcription Properties. Int. J. Mol. Sci. 2012, 13, 11323-11332.
Related Articles
Comments
[Return to top]