Enrichment of Polychlorinated Biphenyls from Aqueous Solutions Using Fe3O4 Grafted Multiwalled Carbon Nanotubes with Poly Dimethyl Diallyl Ammonium Chloride
1
The State Key Laboratory Base of Novel Functional Materials and Preparation Science, Faculty of Material Science and Chemical Engineering, Ningbo University, Ningbo 315211, China
2
Clinical Laboratory Center, Nanfang Hospital, Southern Medical University, Guangzhou 510515, China
*
Authors to whom correspondence should be addressed.
Received: 6 April 2012 / Revised: 16 May 2012 / Accepted: 17 May 2012 / Published: 23 May 2012
Abstract
In this paper, Fe
3
O
4
nanoparticles (Fe
3
O
4
NPs) grafted carboxyl groups of multiwalled carbon nanotubes with cationic polyelectrolyte poly (dimethyldiallylammonium chloride) (PDDA) (MWCNTs-COO
−
/PDDA@Fe
3
O
4
), are successfully synthesized and used for the extraction of six kinds of major toxic polychorinated biphenyls (PCBs) from a large volume of water solution. The hydrophilicity of the PDDA cage can enhance the dispersibility of sorbents in water samples, and the superparamagnetism of the Fe
3
O
4
NPs facilitate magnetic separation which directly led to the simplification of the extraction procedure. With the magnetic solid-phase extraction (MSPE) technique based on the MWCNTs-COO
−
/PDDA@Fe
3
O
4
sorbents, it requires only 30 min to extract trace levels of PCBs from 500 mL water samples. When the eluate condensed to 1.0 mL, concentration factors for PCBs became over 500. The spiked recoveries of several real water samples for PCBs were in the range of 73.3–98.9% with relative standard deviations varying from 3.8% to 9.4%, reflecting good accuracy of the method. Therefore, preconcentration of trace level of PCBs by using this MWCNTs-COO
−
/PDDA@Fe
3
O
4
sorbent, which are stable for multiple reuses, from water solution can be performed.
View Full-Text
►

▼

Figures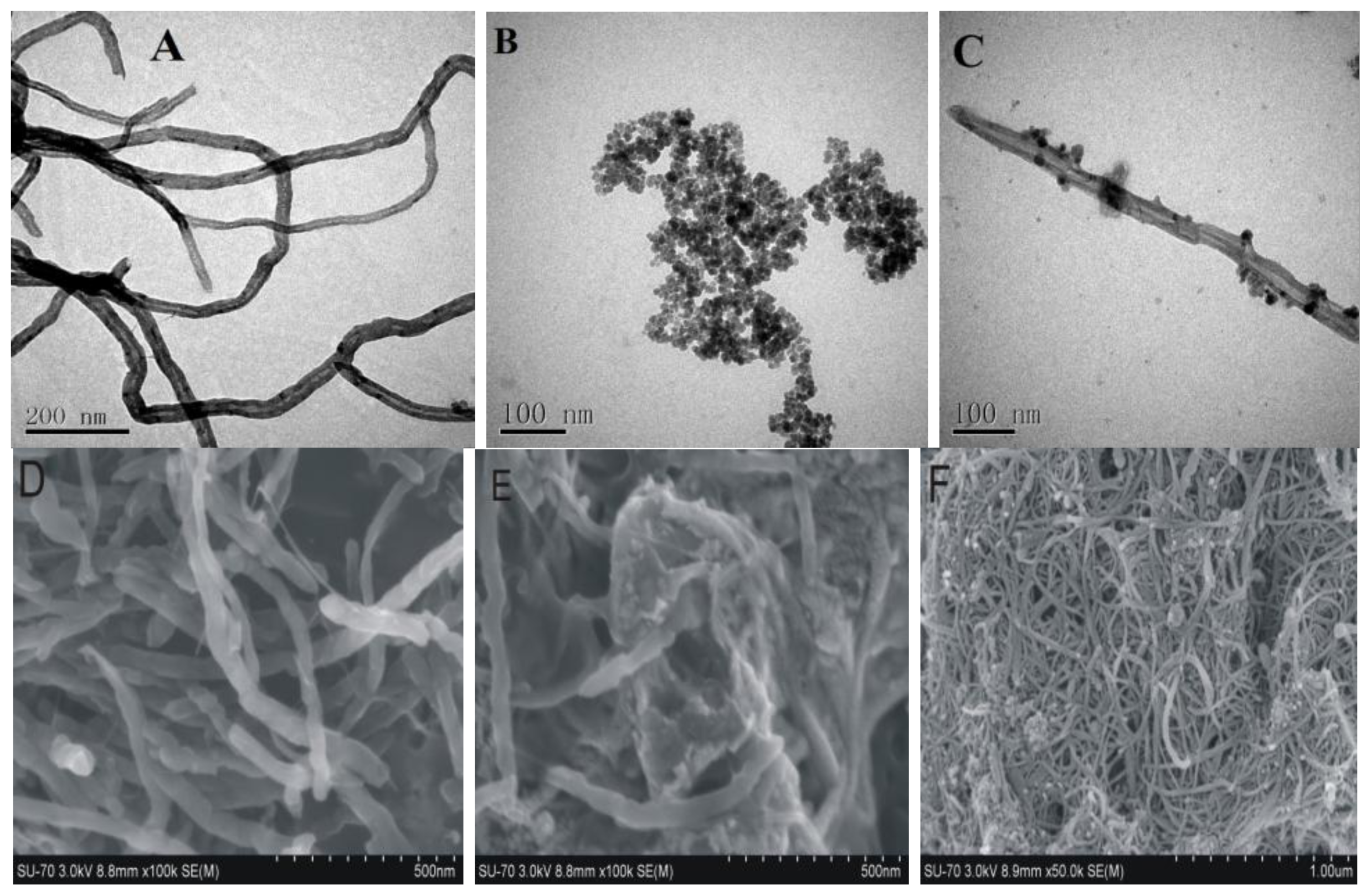 Share & Cite This Article
MDPI and ACS Style
Zeng, S.; Cao, Y.; Sang, W.; Li, T.; Gan, N.; Zheng, L. Enrichment of Polychlorinated Biphenyls from Aqueous Solutions Using Fe3O4 Grafted Multiwalled Carbon Nanotubes with Poly Dimethyl Diallyl Ammonium Chloride. Int. J. Mol. Sci. 2012, 13, 6382-6398.
Related Articles
Comments
[Return to top]