Implication of Posttranslational Histone Modifications in Nucleotide Excision Repair
Department of Comparative Biomedical Sciences, School of Veterinary Medicine, Louisiana State University, Baton Rouge, LA 70803, USA
Received: 21 August 2012 / Revised: 17 September 2012 / Accepted: 20 September 2012 / Published: 28 September 2012
Abstract
Histones are highly alkaline proteins that package and order the DNA into chromatin in eukaryotic cells. Nucleotide excision repair (NER) is a conserved multistep reaction that removes a wide range of generally bulky and/or helix-distorting DNA lesions. Although the core biochemical mechanism of NER is relatively well known, how cells detect and repair lesions in diverse chromatin environments is still under intensive research. As with all DNA-related processes, the NER machinery must deal with the presence of organized chromatin and the physical obstacles it presents. A huge catalogue of posttranslational histone modifications has been documented. Although a comprehensive understanding of most of these modifications is still lacking, they are believed to be important regulatory elements for many biological processes, including DNA replication and repair, transcription and cell cycle control. Some of these modifications, including acetylation, methylation, phosphorylation and ubiquitination on the four core histones (H2A, H2B, H3 and H4) or the histone H2A variant H2AX, have been found to be implicated in different stages of the NER process. This review will summarize our recent understanding in this area.
View Full-Text
►

▼

Figures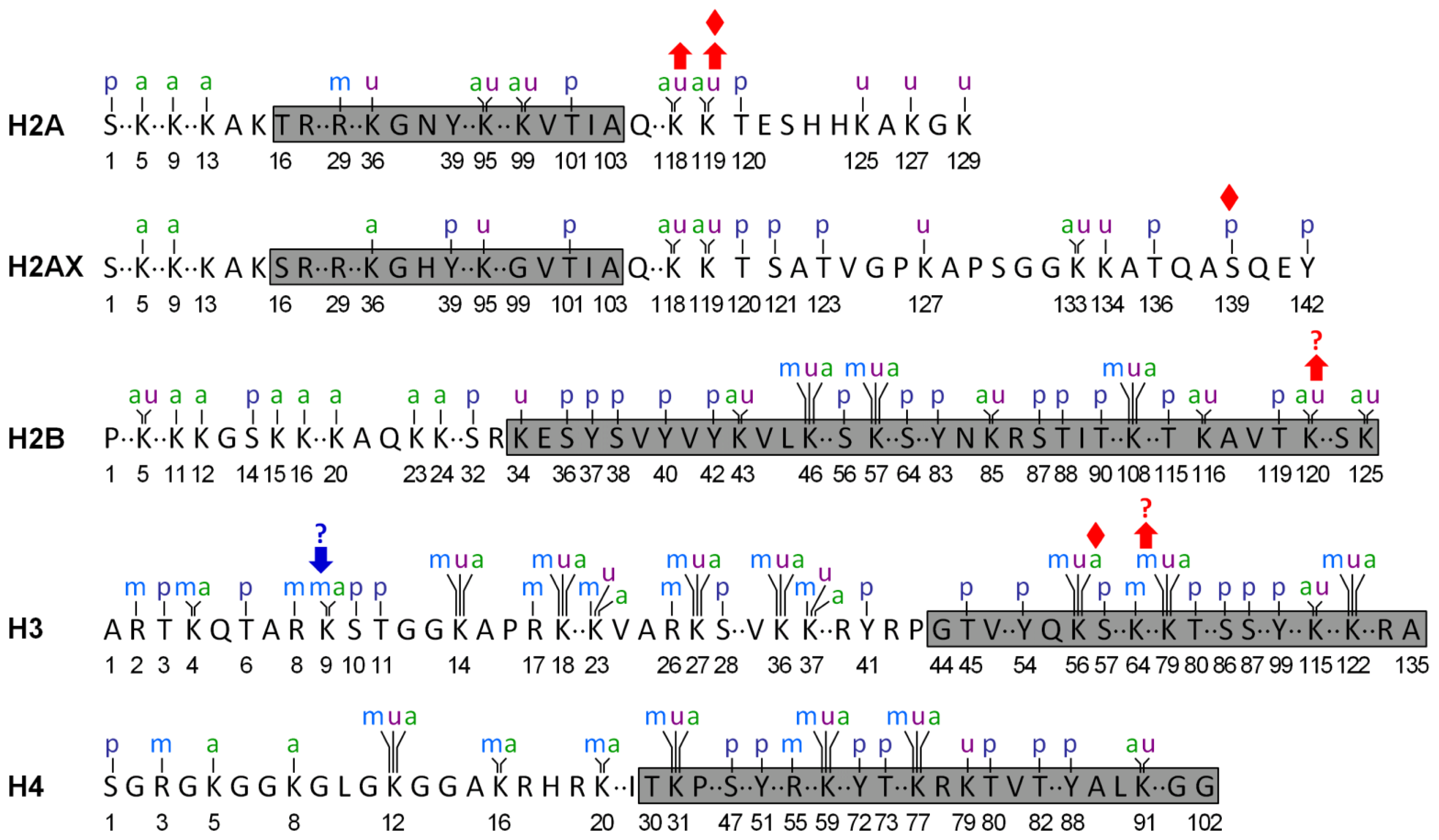 Share & Cite This Article
MDPI and ACS Style
Li, S. Implication of Posttranslational Histone Modifications in Nucleotide Excision Repair. Int. J. Mol. Sci. 2012, 13, 12461-12486.
Related Articles
Comments
[Return to top]