Molecular Cloning and Characterization of cDNA Encoding a Putative Stress-Induced Heat-Shock Protein from Camelus dromedarius
Genomic Research Chair Unit, Department of Biochemistry, College of Science, King Saud University, PO Box 2455, Riyadh 11451, Saudi Arabia
*
Author to whom correspondence should be addressed.
Received: 5 May 2011 / Revised: 9 June 2011 / Accepted: 15 June 2011 / Published: 27 June 2011
Abstract
Heat shock proteins are ubiquitous, induced under a number of environmental and metabolic stresses, with highly conserved DNA sequences among mammalian species.
Camelus dromedaries
(the Arabian camel) domesticated under semi-desert environments, is well adapted to tolerate and survive against severe drought and high temperatures for extended periods. This is the first report of molecular cloning and characterization of full length cDNA of encoding a putative stress-induced heat shock HSPA6 protein (also called HSP70B′) from Arabian camel. A full-length cDNA (2417 bp) was obtained by rapid amplification of cDNA ends (RACE) and cloned in pET-b expression vector. The sequence analysis of
HSPA6
gene showed 1932 bp-long open reading frame encoding 643 amino acids. The complete cDNA sequence of the Arabian camel
HSPA6
gene was submitted to NCBI GeneBank (accession number HQ214118.1). The BLAST analysis indicated that
C. dromedaries
HSPA6
gene nucleotides shared high similarity (77–91%) with heat shock gene nucleotide of other mammals. The deduced 643 amino acid sequences (accession number ADO12067.1) showed that the predicted protein has an estimated molecular weight of 70.5 kDa with a predicted isoelectric point (pI) of 6.0. The comparative analyses of camel HSPA6 protein sequences with other mammalian heat shock proteins (HSPs) showed high identity (80–94%). Predicted camel HSPA6 protein structure using Protein 3D structural analysis high similarities with human and mouse HSPs. Taken together, this study indicates that the cDNA sequences of HSPA6 gene and its amino acid and protein structure from the Arabian camel are highly conserved and have similarities with other mammalian species.
View Full-Text
►

▼

Figures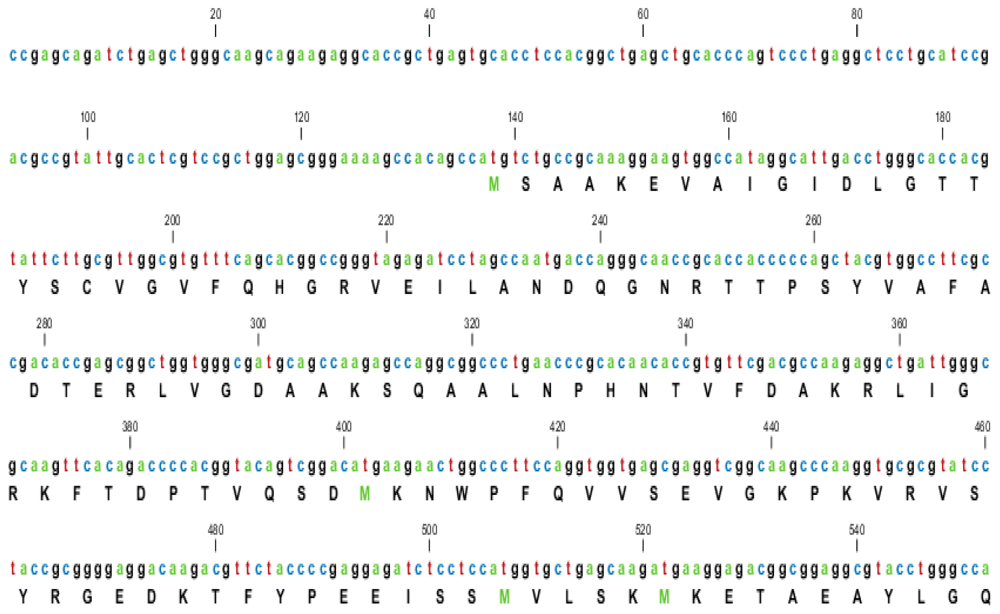 Share & Cite This Article
MDPI and ACS Style
Elrobh, M.S.; Alanazi, M.S.; Khan, W.; Abduljaleel, Z.; Al-Amri, A.; Bazzi, M.D. Molecular Cloning and Characterization of cDNA Encoding a Putative Stress-Induced Heat-Shock Protein from Camelus dromedarius. Int. J. Mol. Sci. 2011, 12, 4214-4236.
Related Articles
Comments
[Return to top]