Transcriptomic Analysis in Diabetic Nephropathy of Streptozotocin-Induced Diabetic Rats
1
Research and Graduate Studies in Food Science, School of Chemistry, University of Querétaro, Cerro de las Campanas, S/N, Querétaro, Qro., 76010 Mexico
2
Department of Biochemical Engineering, Technological Institute of Celaya, Av. Tecnológico y Antonio García Cubas s/n, Celaya, Guanajuato, 38010 Mexico
3
Biosystems engineering group, School of Engineering, University of Querétaro, Cerro de las Campanas, S/N, Querétaro, Qro., 76010 Mexico
4
Department of Biomedical Research, School of Medicine, University of Querétaro, Clavel 200, Prados de la capilla, Querétaro, Qro., 76017 Mexico
*
Author to whom correspondence should be addressed.
Received: 15 September 2011 / Revised: 12 November 2011 / Accepted: 14 November 2011 / Published: 29 November 2011
Abstract
Diabetic nephropathy (DN) is a major complication of diabetes and is caused by an imbalance in the expression of certain genes that activate or inhibit vital cellular functions of kidney. Despite several recent advances, the pathogenesis of DN remains far from clear, suggesting the need to carry out studies identifying molecular aspects, such as gene expression, that could play a key role in the development of DN. There are several techniques to analyze transcriptome in living organisms. In this study, the suppression subtractive hybridization (SSH) method was used to generate up- and down-regulated subtracted cDNA libraries in the kidney of streptozotocin (STZ)-induced diabetic rats. Northern-blot analysis was used to confirm differential expression ratios from the obtained SSH clones to identify genes related to DN. 400 unique SSH clones were randomly chosen from the two subtraction libraries (200 of each) and verified as differentially expressed. According to blast screening and functional annotation, 20.2% and 20.9% of genes were related to metabolism proteins, 9% and 3.6% to transporters and channels, 16% and 6.3% to transcription factors, 19% and 17.2% to hypothetical proteins, and finally 24.1 and 17.2% to unknown genes, from the down- and up-regulated libraries, respectively. The down- and up-regulated cDNA libraries differentially expressed in the kidney of STZ diabetic rats have been successfully constructed and some identified genes could be highly important in DN.
View Full-Text
►

▼

Figures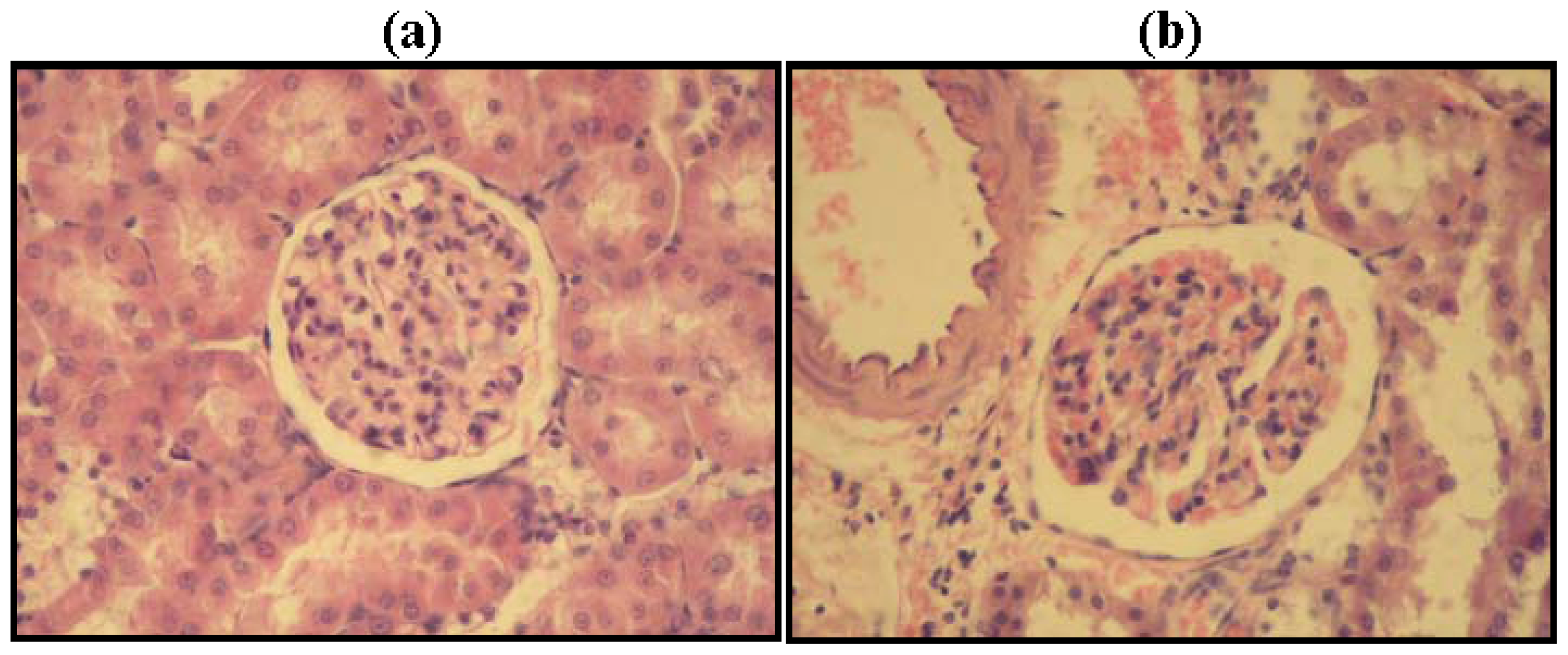 Share & Cite This Article
MDPI and ACS Style
Lomas-Soria, C.; Ramos-Gómez, M.; Guevara-Olvera, L.; Guevara-González, R.; Torres-Pacheco, I.; Gallegos-Corona, M.A.; Reynoso-Camacho, R. Transcriptomic Analysis in Diabetic Nephropathy of Streptozotocin-Induced Diabetic Rats. Int. J. Mol. Sci. 2011, 12, 8431-8448.
Related Articles
Comments
[Return to top]