Bacillus marcorestinctum sp. nov., a Novel Soil Acylhomoserine Lactone Quorum-Sensing Signal Quenching Bacterium
Department of Bio & Food Engineering, Dalian College of Light Industry, Dalian 116034, China
*
Author to whom correspondence should be addressed.
Received: 7 December 2009 / Revised: 18 January 2010 / Accepted: 20 January 2010 / Published: 3 February 2010
Abstract
A Gram-positive, facultatively anaerobic, endospore-forming and rod-shaped bacterium was isolated from soil samples and designated strain LQQ. This organism strongly quenches the acylhomoserine lactone quorum-sensing signal. The LQQ strain exhibits phenotypic characteristics consistent with its classification in the genus
Bacillus
. It is positive in catalase and no special growth factor is needed. It uses glucose as sole carbon source. The DNA G + C content is 39.8 mol %. The closest relatives based on the 16S rRNA gene sequence are
Bacillus anthracis
,
Bacillus thuringiensis
, and
Brevibacillus brevis
(syn.
Bacillus brevis
) with the similarity of 96.5%. The DNA–DNA hybridization data indicates a low level of genomic relatedness with the relative type strains of
Bacillus thuringiensis
(6.1%),
Bacillus anthracis
(10.5%) and
Brevibacillus brevis
(8.7%). On the basis of the phenotypic and phylogenetic data together with the genomic distinctiveness, the LQQ strain represents a novel species of the genus
Bacillus
, for which the name
Bacillus marcorestinctum
sp. nov. is proposed. The type strain is LQQ
T
.
View Full-Text
►

▼

Figures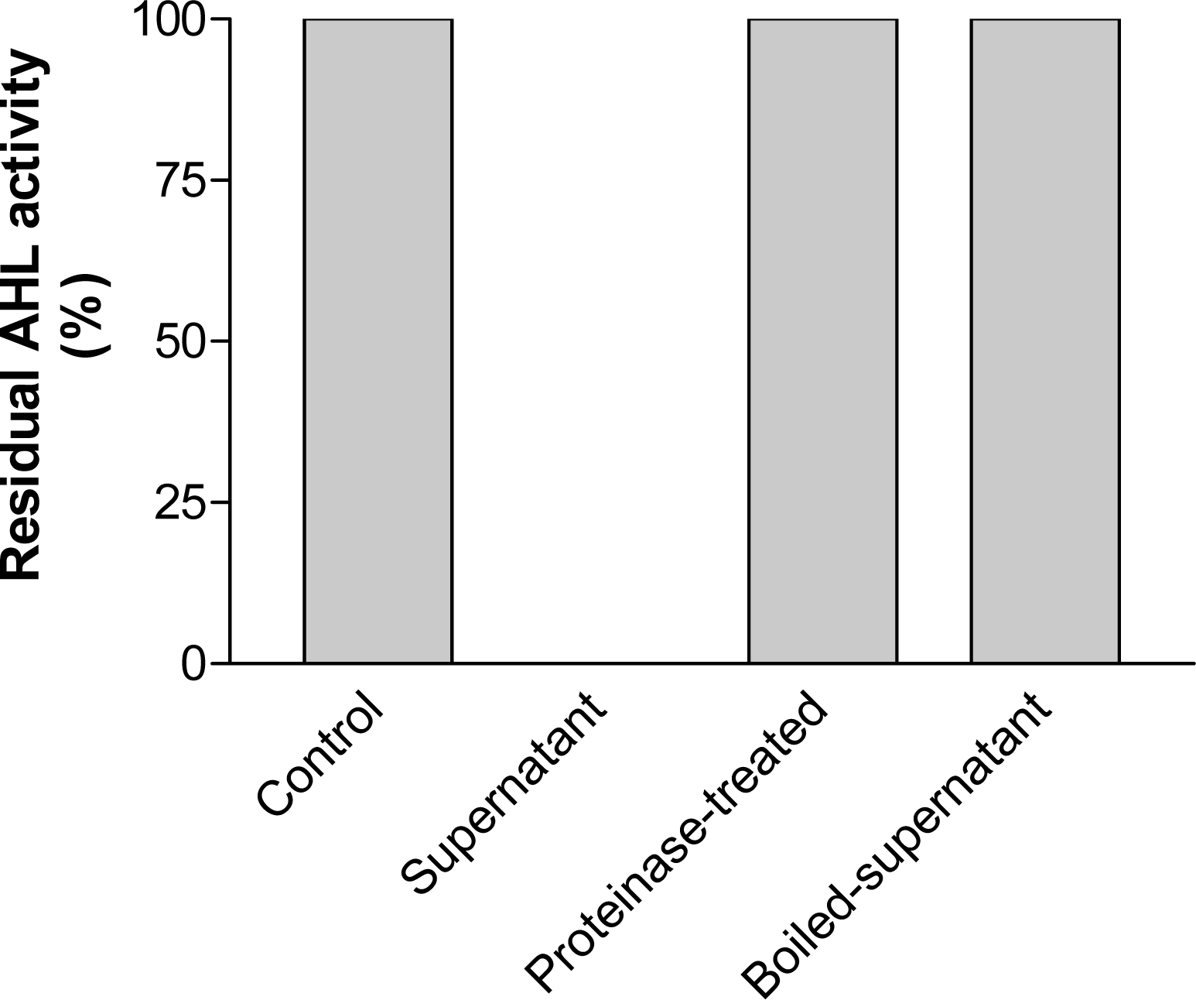 Share & Cite This Article
MDPI and ACS Style
Han, Y.; Chen, F.; Li, N.; Zhu, B.; Li, X. Bacillus marcorestinctum sp. nov., a Novel Soil Acylhomoserine Lactone Quorum-Sensing Signal Quenching Bacterium. Int. J. Mol. Sci. 2010, 11, 507-520.
Related Articles
Comments
[Return to top]