Compound K, a Metabolite of Ginseng Saponin, Induces Mitochondria-Dependent and Caspase-Dependent Apoptosis via the Generation of Reactive Oxygen Species in Human Colon Cancer Cells
1
Department of Microbiology and Cancer Research Institute, Seoul National University College of Medicine, Seoul 110-799, Korea
2
School of Medicine, Jeju National University, Jeju 690-756, Korea
3
Department of Neuroscience, College of Medicine, Ewha Womans University, Seoul 110-783, Korea
4
Department of Microbial Chemistry, College of Pharmacy, Kyung Hee University, Seoul 130-701, Korea
*
Authors to whom correspondence should be addressed.
Received: 30 October 2010 / Revised: 19 November 2010 / Accepted: 19 November 2010 / Published: 1 December 2010
Abstract
The objective of this study was to elucidate the cytotoxic mechanism of Compound K, with respect to the involvement of reactive oxygen species (ROS) and the mitochondrial involved apoptosis, in HT-29 human colon cancer cells. Compound K exhibited a concentration of 50% growth inhibition (IC
50
) at 20 μg/mL and cytotoxicity in a time dependent manner. Compound K produced intracellular ROS in a time dependent fashion; however,
N
-acetylcysteine (NAC) pretreatment resulted in the inhibition of this effect and the recovery of cell viability. Compound K induced a mitochondria-dependent apoptotic pathway via the modulation of Bax and Bcl-2 expressions, resulting in the disruption of the mitochondrial membrane potential (Δψ
m
). Loss of the Δψ
m
was followed by cytochrome c release from the mitochondria, resulting in the activation of caspase-9, -3, and concomitant poly ADP-ribosyl polymerase (PARP) cleavage, which are the indicators of caspase-dependent apoptosis. The apoptotic effect of Compound K, exerted via the activation of c-Jun NH
2
-terminal kinase (JNK) and p38 mitogen-activated protein kinase (MAPK), was abrogated by specific MAPK inhibitors. This study demonstrated that Compound K-mediated generation of ROS led to apoptosis through the modulation of a mitochondria-dependent apoptotic pathway and MAPK pathway.
View Full-Text
►

▼

Figures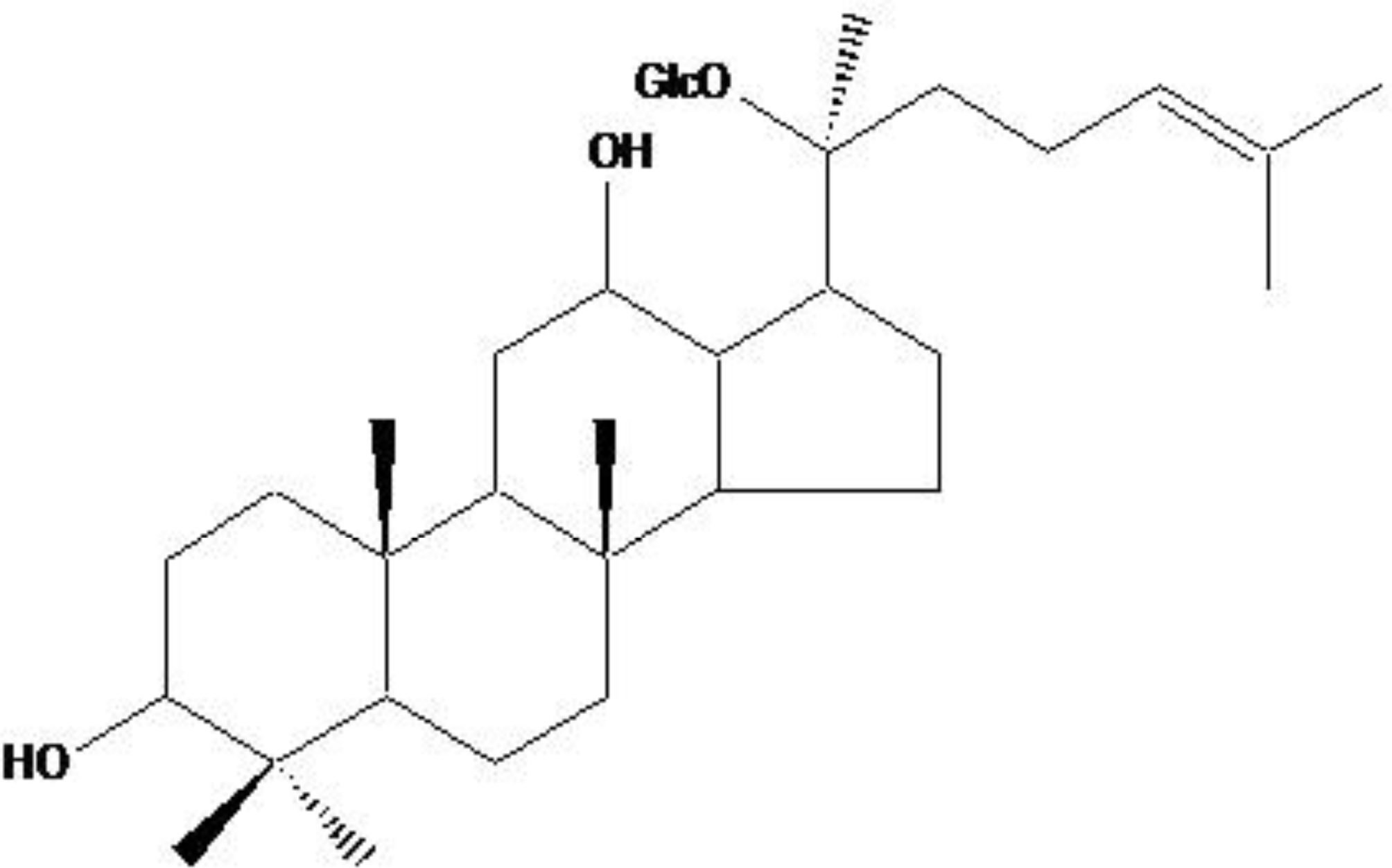 Share & Cite This Article
MDPI and ACS Style
Lee, I.K.; Kang, K.A.; Lim, C.M.; Kim, K.C.; Kim, H.S.; Kim, D.H.; Kim, B.J.; Chang, W.Y.; Choi, J.H.; Hyun, J.W. Compound K, a Metabolite of Ginseng Saponin, Induces Mitochondria-Dependent and Caspase-Dependent Apoptosis via the Generation of Reactive Oxygen Species in Human Colon Cancer Cells. Int. J. Mol. Sci. 2010, 11, 4916-4931.
Related Articles
Comments
[Return to top]