Photosynthesis-Inhibiting Activity of 1-[(2-Chlorophenyl)carbamoyl]- and 1-[(2-Nitrophenyl)carbamoyl]naphthalen-2-yl Alkylcarbamates†
1
Department of Chemical Drugs, Faculty of Pharmacy, University of Veterinary and Pharmaceutical Sciences, Palackeho 1, 61242 Brno, Czech Republic
2
Department of Environmental Ecology, Faculty of Natural Sciences, Comenius University, Ilkovicova 6, 84215 Bratislava, Slovakia
3
Department of Pharmaceutical Chemistry, Faculty of Pharmacy, Comenius University, Odbojarov 10, 83232 Bratislava, Slovakia
4
Global Change Research Institute CAS, Belidla 986/4a, 60300 Brno, Czech Republic
5
Institute of Chemistry, Faculty of Natural Sciences, Comenius University, Ilkovicova 6, 84215 Bratislava, Slovakia
†
Preliminary results were presented at The 19th Electronic Conference on Synthetic Organic Chemistry (ECSOC-19, http://sciforum.net/conference/80/paper/3079), 1–30 November 2015 (paper b006) and The 20th Electronic Conference on Synthetic Organic Chemistry (ECSOC-20, http://sciforum.net/conference/94/ paper/3535), 1–30 November 2016 (paper b004).
*
Authors to whom correspondence should be addressed.
Received: 16 June 2017 / Revised: 11 July 2017 / Accepted: 14 July 2017 / Published: 17 July 2017
(This article belongs to the Special Issue
ECSOC-20
)
Abstract
Eight 1-[(2-chlorophenyl)carbamoyl]naphthalen-2-yl
alkylcarbamates and eight 1-[(2-nitrophenyl)carbamoyl]naphthalen-2-yl alkylcarbamates were tested for their activity related to the inhibition of photosynthetic electron transport (PET) in spinach (
Spinacia oleracea
L.) chloroplasts. The PET-inhibiting activity of the compounds was relatively low; the corresponding IC
50
values ranged from 0.05 to 0.664 mmol/L; and the highest activity within the series of compounds was observed for 1-[(2-chlorophenyl)-carbamoyl]naphthalen-2-yl propylcarbamate. It has been proven that the compounds are PET-inhibitors in photosystem II. Despite rather low PET-inhibiting activities, primary structure-activity trends can be discussed.
View Full-Text
►

▼

Figures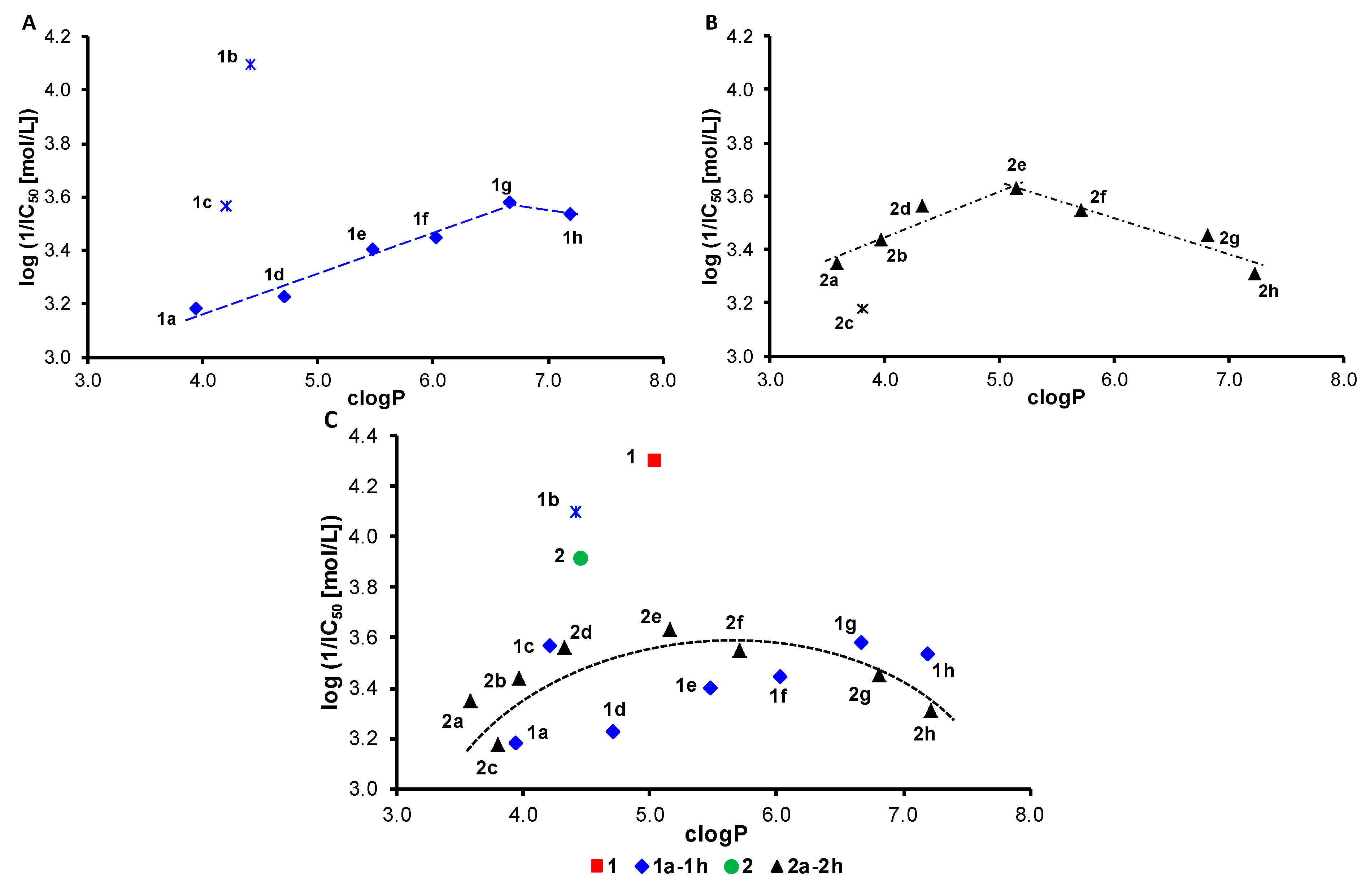 Figure 1
This is an open access article distributed under the
Creative Commons Attribution License
which permits unrestricted use, distribution, and reproduction in any medium, provided the original work is properly cited. (CC BY 4.0).
Share & Cite This Article
MDPI and ACS Style
Gonec, T.; Stranik, J.; Pesko, M.; Kos, J.; Oravec, M.; Kralova, K.; Jampilek, J. Photosynthesis-Inhibiting Activity of 1-[(2-Chlorophenyl)carbamoyl]- and 1-[(2-Nitrophenyl)carbamoyl]naphthalen-2-yl Alkylcarbamates. Molecules 2017, 22, 1199.
Note that from the first issue of 2016, MDPI journals use article numbers instead of page numbers. See further details here.
Related Articles
Comments
[Return to top]