Synthesis and Evaluation of Poly(Sodium 2-Acrylamido-2-Methylpropane Sulfonate-co-Styrene)/Magnetite Nanoparticle Composites as Corrosion Inhibitors for Steel
1
Surfactant Research Chair, Chemistry Department, College of Science, King Saud University, Riyadh 11451, Saudi Arabia
2
Chemistry Department, Faculty of Science, Helwan University, Helwan 11795, Egypt
3
Petroleum Application Department, Egyptian Petroleum Research Institute, Cairo 11727, Egypt
*
Author to whom correspondence should be addressed.
Received: 9 January 2014 / Revised: 21 January 2014 / Accepted: 27 January 2014 / Published: 30 January 2014
Abstract
Self-stabilized magnetic polymeric composite nanoparticles of coated poly-(sodium 2-acrylamido-2-methylpropane sulfonate-co-styrene)/magnetite (PAMPS-Na-co-St/Fe
3
O
4
) were prepared by emulsifier-free miniemulsion polymerization using styrene (St) as a monomer, 2-acrylamido-2-methylpropane sulfonic acid sodium salt (AMPS-Na) as an ionic comonomer,
N,N
-methylenebisacrylamide (MBA) as crosslinker, hexadecane (HD) as a hydrophobic solvent, and 2,2-azodiisobutyronitrile (AIBN) as an initiator in the presence of hydrophobic oleic acid coated magnetite particles. Hydrophobic oleic acid coated magnetite particles with an average size of about 7-10 nm were prepared with the new modified water-based magnetite ferrofluid, synthesized by a chemical modified coprecipitation method. The morphology and the particle size distributions of the crosslinked PAMPS-Na-co-St/Fe
3
O
4
composite were observed and analyzed by transmission electron microscopy (TEM). The average Fe
3
O
4
content of PAMPS-Na-co-St/Fe
3
O
4
was determined by thermogravimetric analysis (TGA). The inhibitory action of PAMPS-Na-co-St/Fe
3
O
4
towards steel corrosion in 1 M HCl solutions has been investigated by polarization and electrochemical impedance spectroscopy (EIS) methods. Polarization measurements indicate that PAMPS-Na-co-St/Fe
3
O
4
acts as a mixed type-inhibitor and the inhibition efficiency increases with inhibitor concentration. The results of potentiodynamic polarization and EIS measurements clearly showed that the inhibition mechanism involves blocking of the steel surface by inhibitor molecules via adsorption.
View Full-Text
►

▼

Figures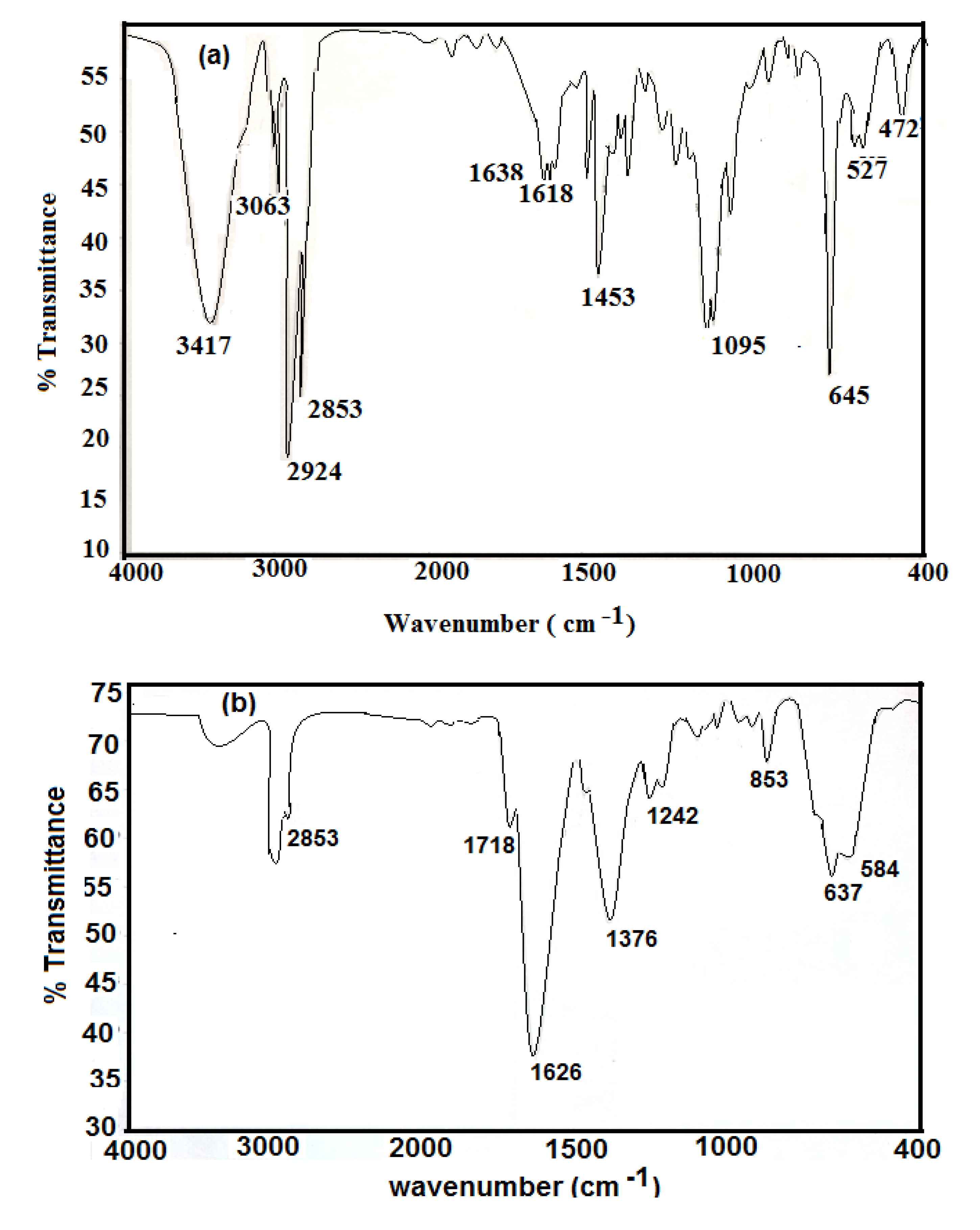 Figure 1
Share & Cite This Article
MDPI and ACS Style
El-Mahdy, G.A.; Atta, A.M.; Al-Lohedan, H.A. Synthesis and Evaluation of Poly(Sodium 2-Acrylamido-2-Methylpropane Sulfonate-co-Styrene)/Magnetite Nanoparticle Composites as Corrosion Inhibitors for Steel. Molecules 2014, 19, 1713-1731.
Related Articles
Comments
[Return to top]