Construction of the 1,2-Dialkenylcyclohexane Framework via Ireland-Claisen Rearrangement and Intramolecular Barbier Reaction: Application to the Synthesis of (±)-Geijerone and a Diastereoisomeric Mixture with Its 5-Epimer
Key Laboratory of Structure-Based Drug Design and Discovery, Ministry of Education, Shenyang Pharmaceutical University, Shenyang 110016, Liaoning, China
*
Author to whom correspondence should be addressed.
Received: 17 December 2013 / Revised: 14 January 2014 / Accepted: 15 January 2014 / Published: 20 January 2014
Abstract
The elemene-type terpenoids, which possess various biological activities, contain a
syn
- or
anti
-1,2-dialkenylcyclohexane framework. An efficient synthetic route to the
syn
- and
anti
-1,2-dialkenylcyclohexane core and its application in the synthesis of (±)-geijerone and its diastereomer is reported. Construction of the
syn
- and
anti
-1,2-dialkenyl moiety was achieved via Ireland-Claisen rearrangement of the (
E
)-allylic ester, and the cyclohexanone moiety was derived from the iodoaldehyde via intramolecular Barbier reaction. The synthetic strategy allows rapid access to various epimers and analogues of elemene-type products.
View Full-Text
►

▼

Figures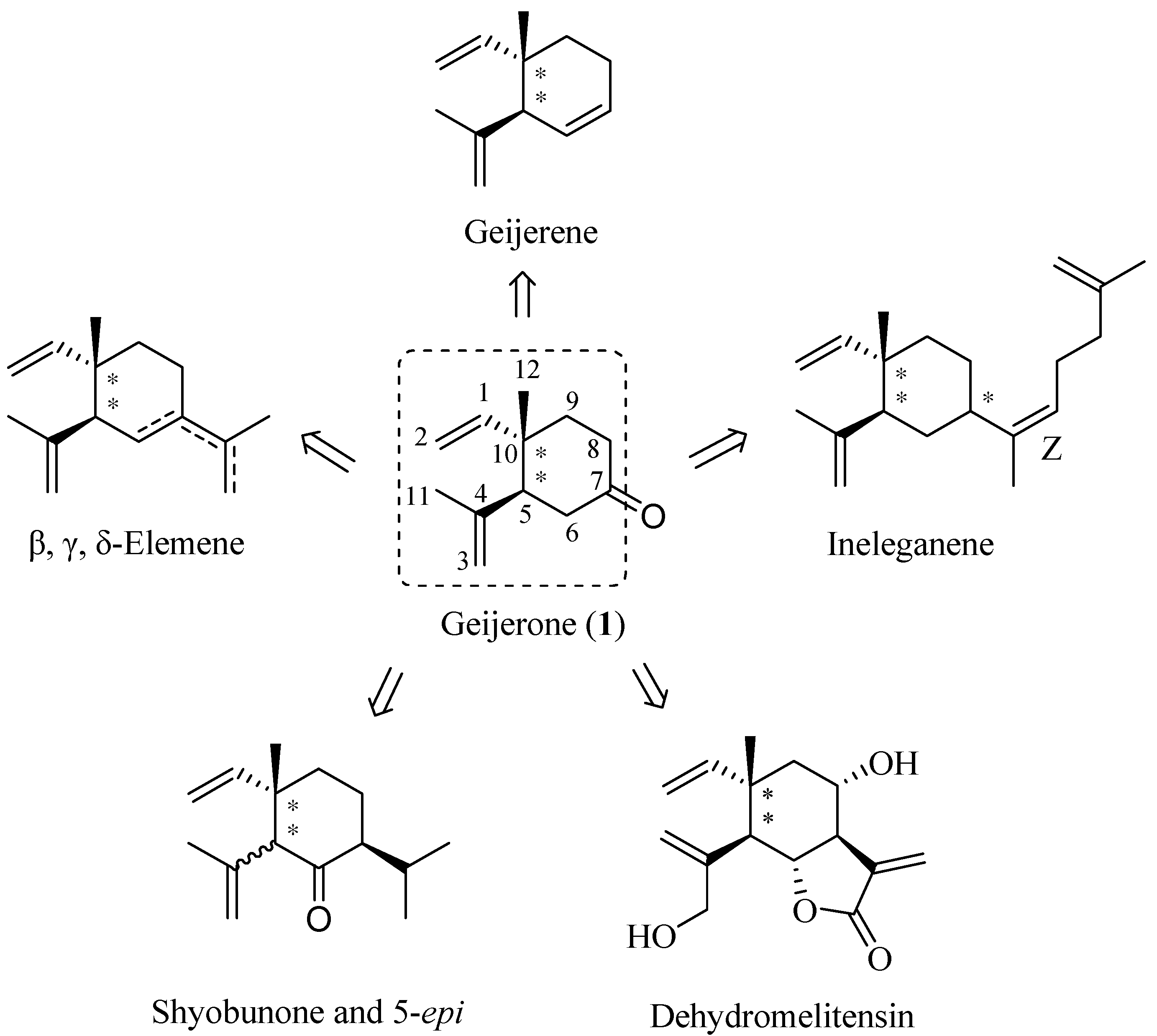 Figure 1
Share & Cite This Article
MDPI and ACS Style
Liang, D.; Gao, N.; Liu, W.; Dong, J. Construction of the 1,2-Dialkenylcyclohexane Framework via Ireland-Claisen Rearrangement and Intramolecular Barbier Reaction: Application to the Synthesis of (±)-Geijerone and a Diastereoisomeric Mixture with Its 5-Epimer. Molecules 2014, 19, 1238-1249.
Related Articles
Comments
[Return to top]