Neuroprotective Activity of Lavender Oil on Transient Focal Cerebral Ischemia in Mice
1
Qianfoshan Hospital of Shandong Province, Jinan 250005, China
2
Lanzhou University Second Hospital, Lanzhou 730000, China
3
Key Laboratory of Xinjiang Endemic Phytomedicine Resources Ministry of Education, School of Pharmacy, Shihezi University, Shihezi 832002, China
4
School of life Sciences, Yantai University, Yantai 264005, China
†
These authors contributed equally to this work.
*
Authors to whom correspondence should be addressed.
Received: 4 July 2012 / Revised: 7 August 2012 / Accepted: 7 August 2012 / Published: 15 August 2012
Abstract
The air-
dried aerial parts
of
Lavandula angustifolia
Mill, a traditional Uygur herbal drug, is used as resuscitation-inducing therapy to treat neurodisfunctions, such as stroke. This study was designed to assess the neuroprotective effects of lavender oil against ischemia/reperfusion (IR) injury in mice. Focal cerebral ischemia was induced by the intraluminal occlusion method with a nylon string. The neurodysfuntion was evaluated by neurological deficit and the infarct area was showed by 2,3,5-triphenyltetrazolium chloride (TTC) staining. The histopathological changes were observed by hematoxylin and eosin staining. The levels of mitochondria-generated reactive oxygen species (ROS), malondialdehyde (MDA) and carbonyl, the ratio of reduced glutathione (GSH)/glutathione disulfide (GSSG), the activities of superoxide dismutase (SOD), catalase (CAT) and glutathion peroxidase (GSH-Px) in brain tissue were measured to estimate the oxidative stress state. Neurological deficit, infarct size, histopathology changes and oxidative stress markers were evaluated after 22 h of reperfusion. In comparison with the model group, treatment with lavender oil significantly decreased neurological deficit scores, infarct size, the levels of MDA, carbonyl and ROS, and attenuated neuronal damage, upregulated SOD, CAT, GSH-Px activities and GSH/GSSG ratio. These results suggested that the neuroprotective effects of lavender oil against cerebral ischemia/reperfusion injury may be attributed to its antioxidant effects.
View Full-Text
►

▼

Figures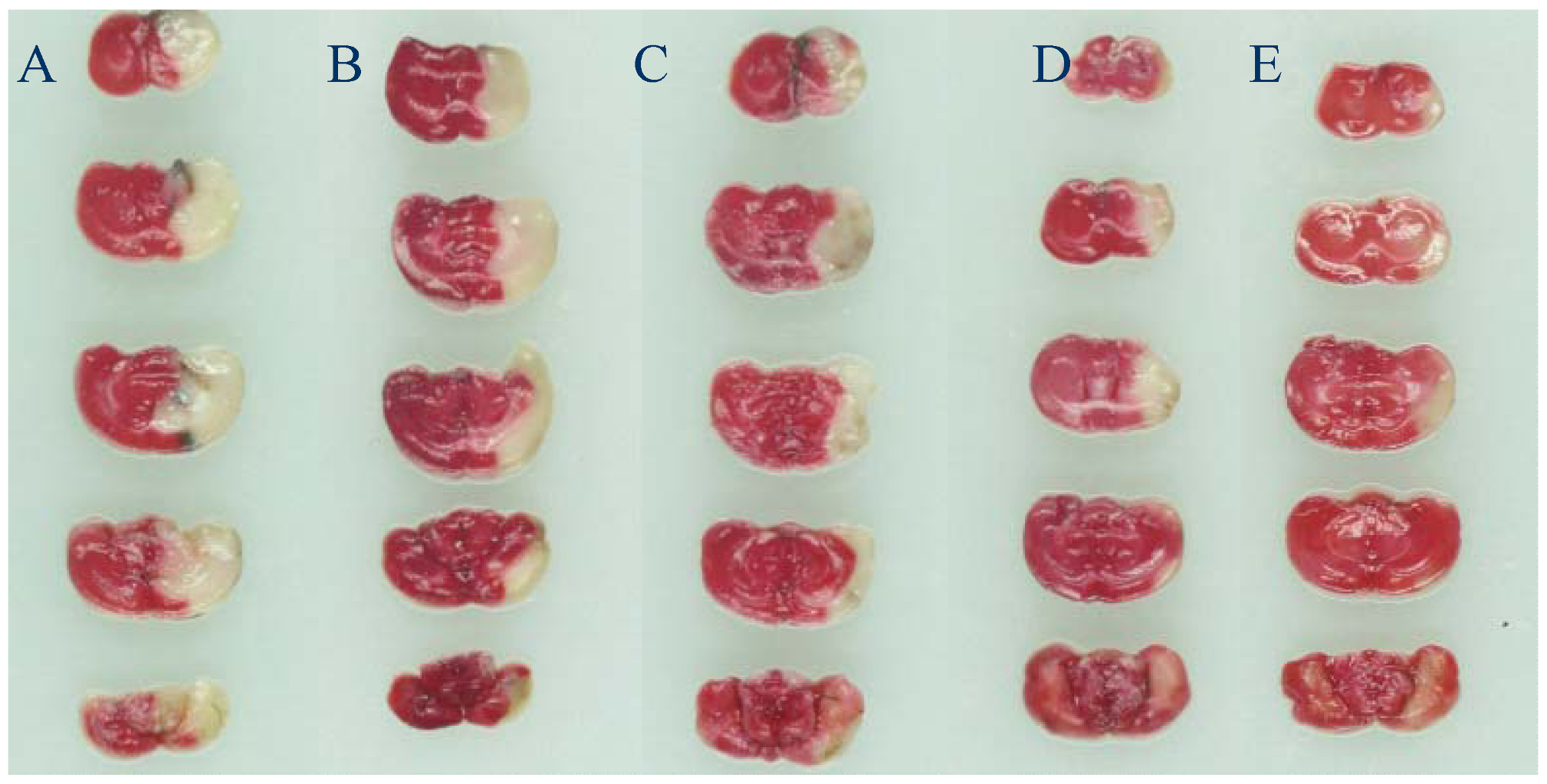 Figure 1
Share & Cite This Article
MDPI and ACS Style
Wang, D.; Yuan, X.; Liu, T.; Liu, L.; Hu, Y.; Wang, Z.; Zheng, Q. Neuroprotective Activity of Lavender Oil on Transient Focal Cerebral Ischemia in Mice. Molecules 2012, 17, 9803-9817.
Related Articles
Comments
[Return to top]