Cytoprotective Effect of Benzyl N'-(5-Chloro-indol-3-yl-methylidene)-hydrazinecarbodithioate Against Ethanol-Induced Gastric Mucosal Injury in Rats
1
Department of Biology, Faculty of Applied Science, University Teknologi MARA, Shah Alam 40450, Malaysia
2
Department of Zoology, Faculty of Science, University of Benghazi, P.O. Box 18019, Benghazi, Libya
3
Department of Molecular Medicine, Faculty of Medicine, University of Malaya, Kuala Lumpur 50603, Malaysia
4
Department of Chemistry, Faculty of Science, University of Malaya, Kuala Lumpur 50603, Malaysia
*
Author to whom correspondence should be addressed.
Received: 9 May 2012 / Revised: 10 July 2012 / Accepted: 10 July 2012 / Published: 3 August 2012
Abstract
Indolic compounds have attracted a lot of attention due to their interesting biological properties. The present study was performed to evaluate the subacute toxicity and anti-ulcer activity of BClHC against ethanol-induced gastric ulcers. Experimental animal groups were orally pre-treated with different doses of BClHC (50, 100, 200 and 400 mg/kg) in 10% Tween 20 solution (vehicle). Blank and ulcer control groups were pre-treated with vehicle. The positive group was orally pretreated with 20 mg/kg omeprazole. After one hour, all groups received absolute ethanol (5 mL/kg) to generate gastric mucosal injury except the blank control group which was administered the vehicle solution. After an additional hour, all rats were sacrificed, and the ulcer areas of the gastric walls determined. Grossly, the ulcer control group exhibited severe mucosal injury, whereas pre-treatment with either derivative or omeprazole resulted in significant protection of gastric mucosal injury. Flattening of gastric mucosal folds was also observed in rats pretreated with BClHC. Histological studies of the gastric wall of ulcer control group revealed severe damage of gastric mucosa, along with edema and leucocytes infiltration of the submucosal layer compared to rats pre-treated with either BClHC or omeprazole where there were marked gastric protection along with reduction or absence of edema and leucocytes infiltration of the submucosal layer. Subacute toxicity study with a higher dose of derivative (5 g/kg) did not manifest any toxicological signs in rats. In conclusions, the present finding suggests that benzyl
N'
-(5-chloroindol-3-ylmethylidene)hydrazinecarbodithioate promotes ulcer protection as ascertained by the comparative decreases in ulcer areas, reduction of edema and leucocytes infiltration of the submucosal layer.
View Full-Text
►

▼

Figures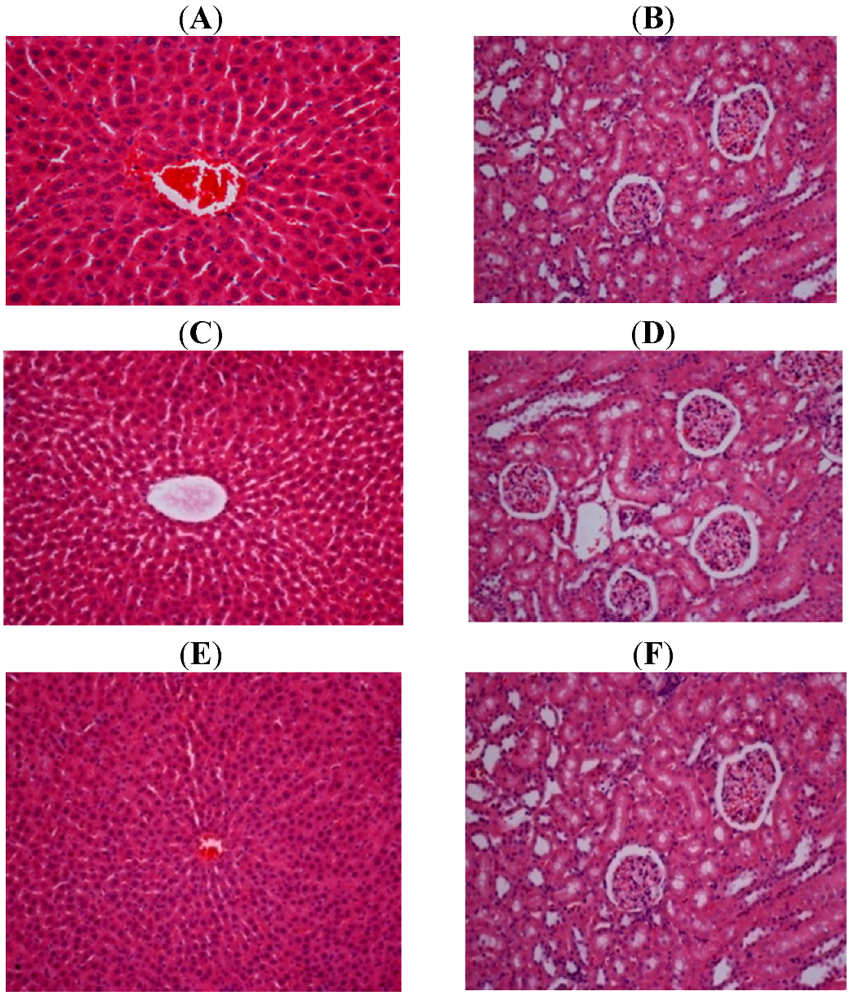 Figure 1
Share & Cite This Article
MDPI and ACS Style
Hashim, H.; Mughrabi, F.F.; Ameen, M.; Khaledi, H.; Ali, H.M. Cytoprotective Effect of Benzyl N'-(5-Chloro-indol-3-yl-methylidene)-hydrazinecarbodithioate Against Ethanol-Induced Gastric Mucosal Injury in Rats. Molecules 2012, 17, 9306-9320.
Related Articles
Comments
[Return to top]